By Richard Barker on
Darren Darnborough is fast becoming one of the UK's top actors – and his charity work makes him extra special.
He was born and raised in England, has appeared on several British television series – including "EastEnders," "Holby City," "The Bill," and "Pie in the Sky" – and also appeared in several films such as "Gracie," "The Car," "Lost in Cannes" and "Nobody The Great." The last of these films premiered in both Los Angeles and London, won the Viewers Voice Award for Best Film at Cinequest 2007 and earned director Kara Miller an award as one of the UK Film Council's "Breakthrough Brits" of last year in Los Angeles, and has won several major awards.
Darren's acting career began on stage, with lead roles in numerous new musicals at prestigious London venues, including Riverside Studios and Westminster Theatre. He graduated with a Bachelor's Degree in Media Arts (with honors) from the University of London. He has also appeared in several major commercial campaigns for well-known brands such as Nestlé's Golden Grahams, Dr. Pepper and Burger King. Darren now lives and works full-time as an actor and producer in Los Angeles. He is an entrepreneur and a philanthropist.
I recently had the opportunity to talk with Darren about his charity work.
Hi Darren, what are your favorite causes?
My favorite causes include Virgin Unite (the Virgin Group's entrepreneurial foundation) and the Eve Branson Foundation. Eve Branson is best known as being Richard Branson's mum. Her Foundation aims to help the local people in the long term by setting up sustainable enterprises in Morocco, which so far have included a carpet workshop and a craft house run and managed by locals. When you visit Kasbah Tamadot (Sir Richard Branson's Moroccan Retreat) you can purchase a selection of those handmade items in the Virgin Unite gift shop.
I sit on the host committee of Rock the Kasbah. This is a unique fundraiser where Hollywood power players mix with guests in order to raise funds for Virgin Unite and The Eve Branson Foundation. We are in our third year. I helped to co-produce the first one; therefore this event is still close to my heart.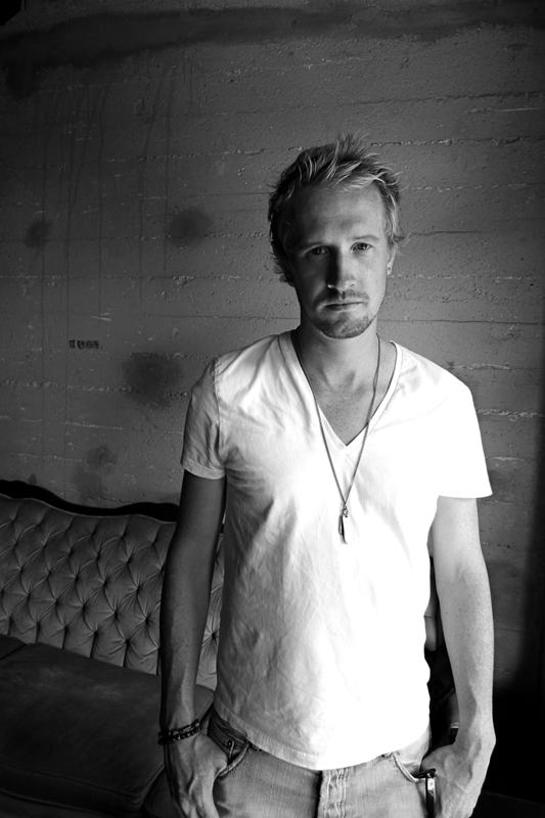 How did you get involved with these causes?
To be honest, I came across them by luck. I've raised money for the Tsunami in the past. This experience helped me gain my fundraising skills. With regards to the above, I gate crashed the Rock the Kasbah pre-launch party. I bumped into a friend of a friend named Tim. We kept on bumping into each other in LA. Those brief encounters led to me co-producing the first event.
You need to fill a room with the right people and give them an unforgettable night.
What other causes are close to your heart?
I have supported Hollywood Media+Arts in the past. It is a one-of-a-kind arts academy for homeless and foster care young people located in the heart of Hollywood.
The Centre offers classes in media, music and the commercial arts—giving young people a chance to learn about a variety of creative activities, sharpen their thinking skills and prepare them for jobs in the creative industries.
Classes emphasize hands-on learning, mentor relationships, teamwork and technical skills. Celebrity tutors include Maroon 5. Classes are offered at no cost and lead to work-based mentorships, internships, and entry-level work opportunities. This is an LA project, which is supported by its community. I think that the local support makes it highly effective.
Do you have any final thoughts?
I run StuckForStaff.com, which provides a central resource allowing brands, agencies and staff the ability to communicate quickly and easily. I'll be launching StuckForService.com soon. This is another recruitment business. When a customer purchases a subscription 10% of our fee will be donated to charity. In America you will be able to choose from five charities per state. There will also be a selection of five international charities, which will include Virgin Unite. We hope to raise lots of money for these good causes.
Look To The Stars and Richard Barker would like to thank Darren Darnborough for his time.