By Tim Saunders on
Singer Debbie Gibson has launched a new online charity auction, and a whole bunch of her celebrity friends are helping out.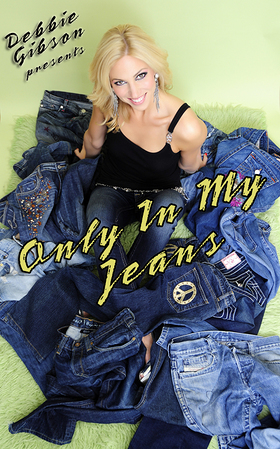 The Only In My Jeans auction (a play on Deb's 1987 hit single "Only In My Dreams") sees jeans signed by celebrities such as the casts of Desperate Housewives and Glee (pictured below), Ryan Seacrest, Rob Thomas, Hilary Duff, Rick Fox, Lance Bass, Chris Angel and many more going under the hammer for the Gibson Girl Foundation – a charity that awards scholarships to qualifying youth who desire to attend an entertainment camp, but are unable to afford camp tuition.
"I personally hand collected all of these authentically autographed jeans and cannot believe how many amazing celebs came to the table all to support kids in need furthering their arts education!" said Debbie. "Let's give talented and devoted young performers the summer of their lives by providing them with scholarships to camps around the world!"
Also up for grabs are denims signed by Eliza Dushku, Reba McEntire, Shenae Grimes, and a pair of sneakers signed by Shaquille O'Neal.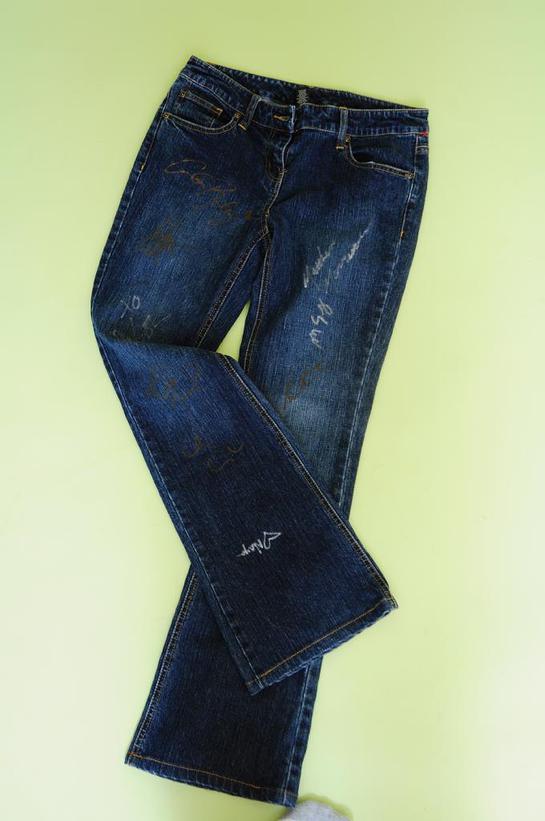 The auction runs until May 12, and can be accessed at Bidding For Good. Watch a video of Debbie talking about the auction and her charity here.