By Tim Saunders on
Paris Hilton has been named as ambassador for a new initiative from the USO that aims to give a MP3 player to all US active service troops in Iraq and Afghanistan.
"I'm always looking for ways I can use my voice as a celebrity and I think there is nothing more worthwhile and patriotic than supporting our troops. When I first heard about the Songs for Soldiers initiative it immediately touched my heart," Hilton told Fox News. "It's so easy to take for granted our freedom and happiness and forget about those who are endangering their lives every day to make it possible. Songs for Soldiers is a simple way to show you care."
Paris will launch the Songs For Soldiers initiative at the A Swingin' Salute to Our Troops event in New York's Union Square Ballroom on Wednesday, May 26.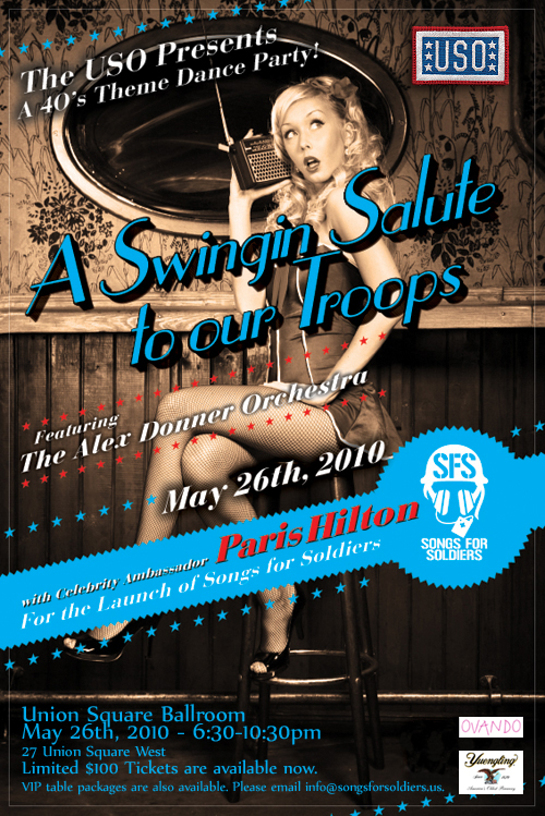 "I would love to visit our troops!" said Paris. "I hope that once we meet this goal I can personally be a part of the trip overseas to deliver these players into the hands of the troops. I would find that very rewarding, it is something I have always wanted to do."
Find out more about the initiative and event at the Songs For Soldiers website.