By Tim Saunders on
Fancy a round of golf with Bill Clinton? Well, CharityBuzz.com has the next best thing: a golf club signed by the former president, with the proceeds going to charity.
The golf club is part of an auction to raise money for the Ellen Hermanson Foundation, a charity set up in 1997 in the memory of journalist Ellen Hermanson to help those affected by breast cancer. Proceeds from this auction will help fund the Ellen Hermanson Breast Center at Southampton Hospital, as well as other activities undertaken by the Foundation.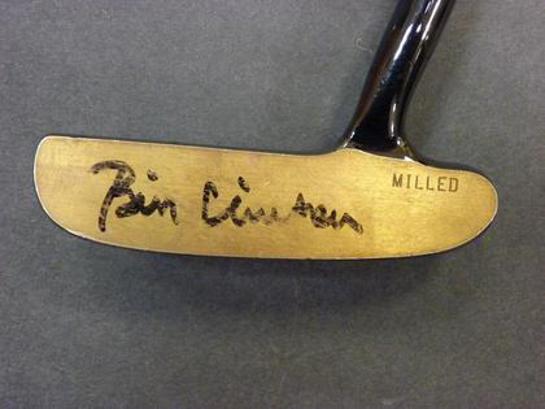 Also going under the hammer for the charity is a meet-and-greet with Lady Gaga, tickets to the NYC premiere of Madonna's new film, a signed bracelet from Christie Brinkley and much more.
To make a bid in the auction – which runs until September 8 – visit CharityBuzz.com.