By Tim Saunders on
Teri Hatcher once again competed in the Nautica Malibu Triathlon for charity over the weekend.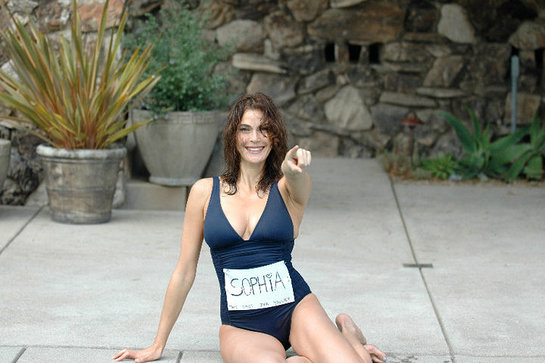 "Thank you dear fans for your help for Children's Hospital Los Angeles," wrote Teri after the race. "I made it. I did not drown, I do however have many other funny stories to tell But need some rest. It was COLD so cold that some people had to be pulled out and I noticed one woman so disoriented she swam around the buoy twice before a life guard helped straighten her out. I ended up having to backstroke most of the way. But I made it and even ran, slowly, to my bike Tri team partner.
"The families with ill children were deeply touched and so for all of our efforts, financial, spiritual and otherwise (ie. the myriad of bad photos of my up all night and out by 4am, swimming in the cold salty ocean with no goggles face that will now circulate the internet) I applaud us. Thanks from the bottom of my exhausted heart."
Teri was hoping to reach $20,000 by competing in the race, and posted this message in the days before the event: "I received a letter today from the father of a young patient at Children's Hospital Los Angeles. I will be swimming in the Malibu Triathlon this sunday. It's not too late to donate. So after checking the water forecast, I now know that when I dive into the 60 degree shoreline at 7am for a purely adrenaline based swim, they'll be one beautiful girl to reach stroke after stroke for, And that's Sophia. I so want to reach that 20 thousand dollar goal. Bless you."
To date, Teri has raised almost $6,000 for charity. You can help her reach her fundraising goal here.