By Tim Saunders on
Australian rockers The Veronicas are the latest celebrities to show their support for PETA with a gory ad.
The twin sisters are pictured holding two skinned animals in the anti-fur ad, with the phrase "Here's the rest of your fur coat".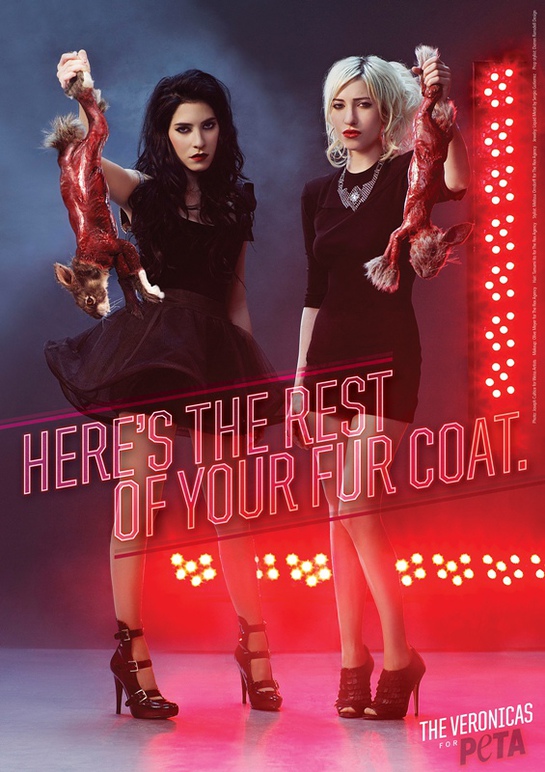 According to PETA: "There are so many ways to have a killer look—without the killing. Cool and compassionate clothing retailers Forever 21, Urban Outfitters, Zappos, Juicy Couture, Gap, and JCPenney have gone completely fur-free, and renowned designers including Calvin Klein, Tommy Hilfiger, Vivienne Westwood, and Ralph Lauren have pledged never to use fur in their lines."
To watch a video of The Veronicas talking about their involvement with PETA, click here.