By Tim Saunders on
Fans of British band Radiohead have released a DVD of the special charity show they played in Hollywood for Haiti in January.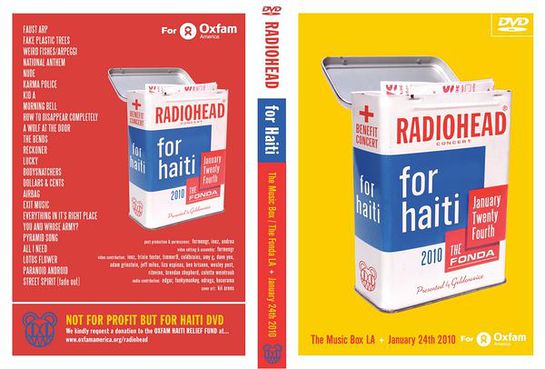 The band played the gig at the Music Box @ Fonda on January 24, with proceeds going to victims of Haiti's devastating earthquake. Radiohead For Haiti is an HD release that features 24 tracks recorded by concertgoers in the audience. Proceeds from the DVD will go to Oxfam.
The DVD is currently available here. Oxfam America has created a dedicated donations page here.