Just weeks before the Christmas holidays, "Lost" actor Matthew Fox travelled to India on a medical mission with Operation Smile, meeting hundreds of children suffering from cleft lips and cleft palates who were born into unimaginable poverty.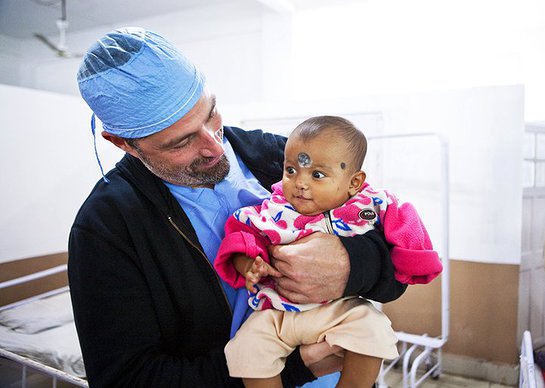 Actor Matthew Fox volunteered in Guwahati, India, on Operation Smile's 500 patient medical mission. (Operation Smile Photo – Marc Ascher)
Fox spent his time playing with the children who were awaiting operations. A father of two, Fox's heart was quickly captured by 5-year-old Saban.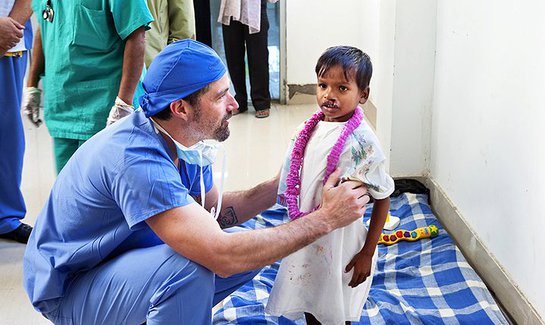 Sarban showed no fear before his surgery. He said he "just wants his lip to be better." (Operation Smile Photo – Marc Ascher)
The operation required to repair a cleft lip can take as little as 45 minutes.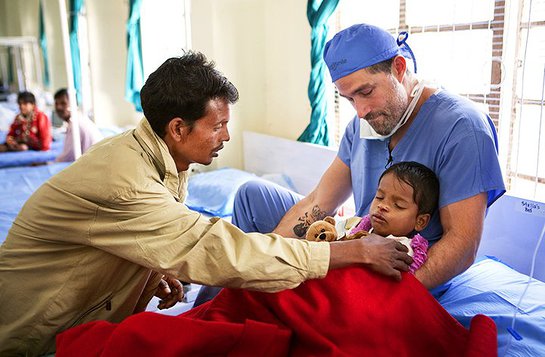 After the surgery, the stress and desperation that previously lined the face of Sarban's father was replaced with pure joy. "When they told me that he was ready for surgery, that moment was the happiest moment in my life," Sarban's father said. "Now that I see him, I am the happiest father in the world." (Operation Smile Photo – Marc Ascher)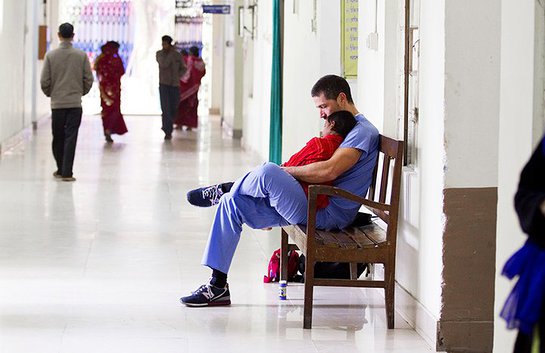 Sarban's smile is healed and his life will never be the same. (Operation Smile Photo – Marc Ascher)
Operation Smile is an international charity with a mobile team of volunteer medical professionals who provide safe, effective reconstructive surgery for children born with facial deformities at no cost. Thanks to their work, more than 150,000 formerly affected children can smile today.
The organization will host its 2nd Annual "Little Black Dress" Fundraiser Event & Cocktail Party at the Viceroy in Miami on Saturday, February 5, 2011 at 8PM.
Celebrities set to attend include former NBA player of the Miami Heat, Tim Hardaway; star of the hit Broadway play "Dream Girls", Syesha Mercado; Super Bowl champ and 2 time Pro Bowl winner, former NFL Player of the Atlanta Falcons, Gerald Riggs, along with his son, successful International Sports News Castor, Gerald Riggs Jr.; supporting actor from "Stomp The Yard," Alfred Thomas; and Miss Latina International, Esther Dollar.
To find out more about how you can join these celebrities and support the work of Operation Smile, visit OperationSmile.org.
To view more images of Fox's trip to India, visit their page on Facebook.