By Tim Saunders on
Clint Eastwood is to donate some of the DVD profits from his latest movie, Hereafter, to aid charity efforts in Japan.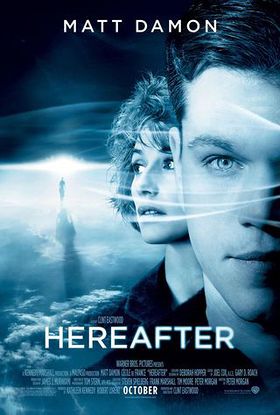 The film – starring Matt Damon – was pulled from theaters in the stricken country earlier this week because of its scenes of destruction depicting the 2004 tsunami.
"The devastation and loss Japan is facing is almost incomprehensible," says Eastwood. "I'm glad to join Warner Bros. in this effort to help the Japanese people."
Warner Bros. has announced that a percentage of the proceeds from the DVD will go to the Japanese Red Cross' efforts to help victims of the disaster, which is estimated to have killed over 10,000 and left millions homeless.
"Our hearts and prayers go out to the people of Japan," said Kevin Tsujihara, president of Warner Bros. Home Entertainment Group. "We are committed to supporting relief and rebuilding efforts during this difficult time."
The Walt Disney Co. has also announced that it will be donating $2.5 million to the American Red Cross in the wake of the disaster.