Here's your chance to get up close and personal with Reese Witherspoon at the premiere of her new film with Robert Pattinson, Water For Elephants.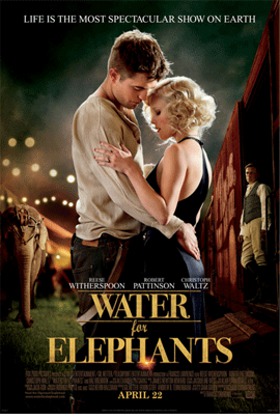 The Avon Foundation has launched a special online auction as part of its Speak Out Against Domestic Violence campaign giving you the opportunity to attend the premiere in New York and meet Reese beforehand.
The trip for two includes round trip coach air transportation via Delta Airlines from any city in the U.S. or Canada to New York City, and one night hotel accommodation at the New York Marriott Marquis.
The Avon Foundation for Women, the world's largest corporate-affiliated philanthropy focused on issues that matter most to women, was founded in 1955 to improve the lives of women. Through 2010, Avon global philanthropy has donated more than $800 million in more than 50 countries for causes most important to women. Today, Avon philanthropy focuses its funding on breast cancer research and access to care through the Avon Breast Cancer Crusade, and efforts to reduce domestic and gender violence through its Speak Out Against Domestic Violence program. Avon also responds generously to provide support for relief and recovery efforts in times of major natural disasters and emergencies.
You have to be quick to make a bid – the auction ends tomorrow, March 26. Join the auction at eBay.