By Tim Saunders on
Snoop Dogg has helped publicize a special charity fund in the memory of Nate Dogg, who died last week.
Snoop was one of the stars – including Dr Dre and The Game – who turned out in Long Beach on Saturday to attend the rap star's funeral. Nate Dogg died of health complications following a series of strokes in 2007 and 2008.
"We goin hard 4 #natedogg today," tweeted Snoop. "We tryn 2 make sure his family's straight. 100% of donations go 2 his fam."
The Nate Dogg Memorial Trust is seeking donations from fans, with 100% of pledges going to the star's family for "expenses of services and the financial security of Nate's children".
Limited edition T-shirts are also available, with proceeds going to the Trust.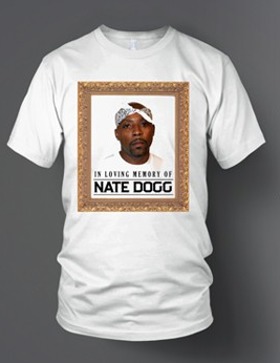 For information on how to donate, click here.