By Delinda Lombardo on
On Sunday evening, celebrities such as Ashley Argota (True Jackson, VP), Tiffany Espensen (Nickelodeon's Bucket & Skinners Epic Adventure), Logan Miller, Kelly Goss, Glenn McCuen and Taylor Gray palled around together at First Star's 'Come Be a Kid Again' event in Los Angeles.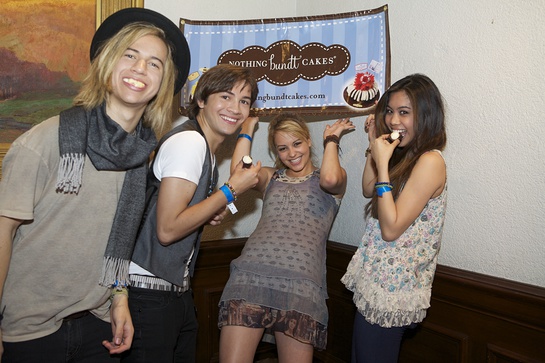 Dillon Lane, Taylor Gray, Gage Golightly and Ashley Argota
Celebrities and families enjoyed carnival games, a balloon artist, face painting, Guitar Hero competitions and other activities during this unique casual event to benefit First Stars mission which is dedicated to improving life for child victims of abuse and neglect.
The unique, casual event honored several 'hero's' in the fight to protect children, among them: Tom Lynch, CEO Tom Lynch Co., who received the Visionary Award, while Jim Berk, CEO Participant Media, received the Corporate Leadership Award.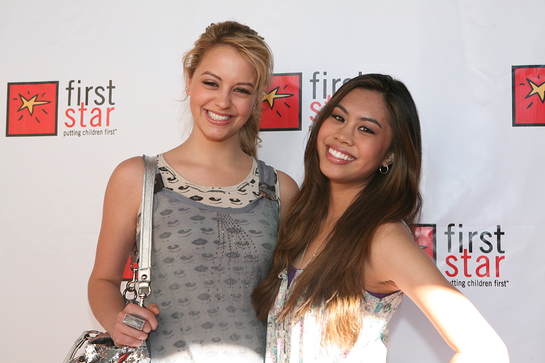 Gage Golightly and Ashley Argota
Celebrity guests included Kate Linder (Young & the Restless), Tracie Thoms (CBS' Cold Case), Jaclyn A. Smith (Actress/Activist American Pie Presents the Naked Mile), Isabella Rae Thomas (Brothers & Sisters), Kenton Duty, Blake Michael, Nick Roux and Chris Brochu (Disney Channel Movie Lemonade Mouth), Kwesie Boakye (Men of a Certain Age, Days of Our Lives), Braeden LeMasters (Men of a Certain Age), Maxim Knight (TNT's Night Skies), Sierra McCormick and Carlon Jeffrey (A.N.T. Farm), Roshon Fegan, Logan Miller (I'm with the Band), Colin Baiocchi (Little Fockers), Skyler Gisondo (Psych, Dewey Cox Story), Allie Gonino (The Lying Game, 10 Things I Hate About You), DC Cody, Elizabeth McLaughlin (First Day), Elsie Fisher (Despicable Me), Gage Golightly, John Marshall Jones, Matt Shively (The Troop), Kristi Lauren (I Hate My Teenage Daughter), Lexi Ainsworth (General Hospital), Olivia Holt (Wasabi Warriors).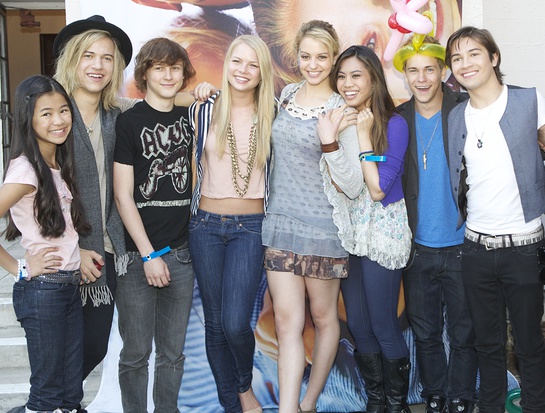 Tiffany Espensen, Dillon Lane, Logan Miller, Kristi Lauren, Gage Golightly, Ashley Argota, Glenn McCuen, Taylor Gray
First Star was founded in 1999 as a national 501©(3) public charity dedicated to improving life for child victims of abuse and neglect. First Star's leadership firmly believes in the primacy of children's basic interests and rights. An emphasis on best practices and better outcomes benefits children in child protective services, dependency courts and foster care systems across the U.S. and plants the seeds for long-term change in the way our society treats its children.
Photos: Suzanne Zizzi