The Noreen Fraser Foundation is continuing their tradition of entertainment-tied fundraising via Variety's Power of Comedy initiative, offering a day on the set of Entourage during the filming of their final season, including lunch, pictures with the cast, and a tour!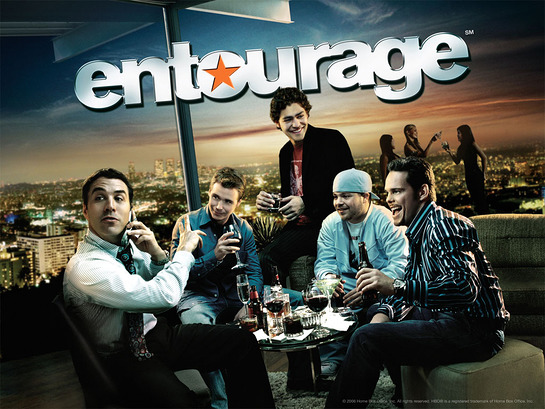 As the lucky winner of this truly incredible once-in-a-lifetime experience, you will pick the date you would like to attend the set of the final season of Entourage. Do you have a certain character you would like to see? Not to worry, you can attend the set visit on the day they are filming a scene with him or her in it! You will also grab lunch with the Entourage cast available that day! The best part, is that you can stay on set as long as you'd like for the day. You'll receive a tour of the studio, take pictures with the cast, meet the director, wear headphones and watch the filming alongside the producers, ask questions, and mingle with the crew. Do not miss out on this opportunity to get a complete behind the scenes experience of what Entourage is all about!
Everyone knows Entourage – Adrian Grenier ('Drive Me Crazy,' 'Hart's War') stars as Vince. Kevin Connolly ('Antwone Fisher,' 'John Q') plays Eric, Vince's closest confidant who's learning the rules of the business as he tries to help Vince make the right choices and keep his trajectory aimed high. Kevin Dillon ('The Doors,' 'Platoon') plays Vince's half-brother Drama, whose own acting aspirations have been eclipsed by Vince's success. Jerry Ferrara ('Grounded for Life,' 'Leap of Faith') plays Turtle, the house manager, who's always up for a good time. Jeremy Piven ('Old School,' 'The Larry Sanders Show') plays Ari, Vince's aggressive, high-powered agent, who clashes with Eric over his client's decisions.
The Noreen Fraser Foundation is a 501©(3) nonprofit tax-exempt organization which uses educational and awareness campaigns to raise funds for translational cancer research aimed at developing new prevention methods, diagnostic tools and non-toxic therapies to treat women's cancers. Their hope is that until there is a CURE, women's cancers will become manageable diseases which can be controlled with targeted treatments that protect patients' quality of life.
The auction runs until May 10 and can be accessed via CharityBuzz.com.