By Tim Saunders on
Jackie Chan helped make the wishes of two sick American children come true recently when they traveled to meet him in Hong Kong.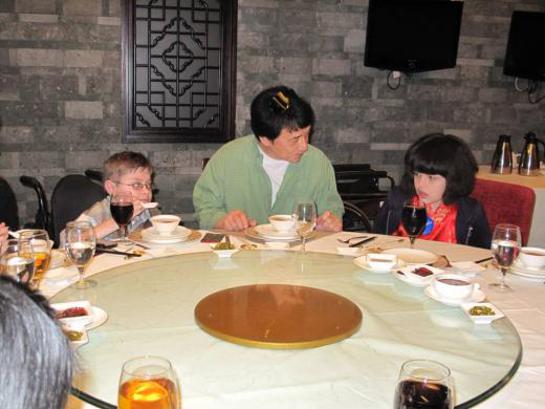 Along with the Make-A-Wish Foundation, Jackie spent May 5 with 15-year-old Dayne Nourse and 14-year-old Keisha Knauss. Jackie hosted the kids as they toured his studio, visited his dogs and went out for dinner.
For photos of the visit, go to Jackie's Facebook page.
Photo credit: JackieChan.com.