Talk show host Ellen DeGeneres served as a celebrity bunny dealer at the Playboy Club inside the Palms Casino Resort in an episode of her show that aired on Monday, May 23rd.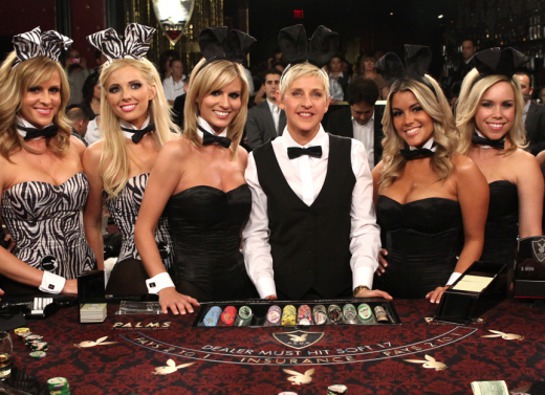 Photo Credit: Michael Rozman/Warner Bros.
Ellen became a certified blackjack dealer to raise money for charities, The Gentle Barn and Farm Sanctuary. Both animal protection charities are close to the star's heart – she even helped The Gentle Barn raise $40,000 by selling a lock of Justin Bieber's hair.
Watch a video of Ellen dealing blackjack for charity here.