Ryan Reynolds made a surprise visit to a homeless youth centre in his hometown of Vancouver, Canada, last week.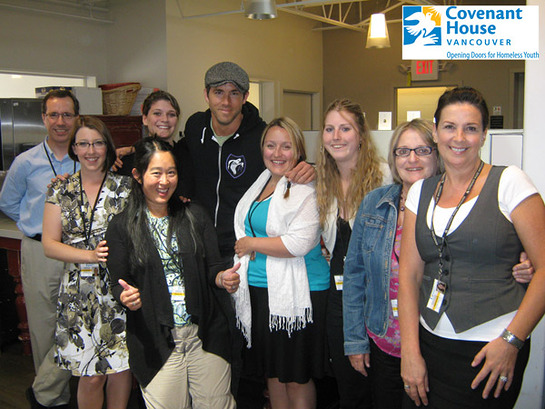 The celebrity visited the charity shelter of Covenant House, part of the largest privately-funded agency in the Americas providing shelter and other services to homeless, runaway and throwaway youth. Incorporated in New York City in 1972, Covenant House has facilities in 21 cities throughout the United States, Canada, Honduras, Mexico and Nicaragua. Covenant House also operates 24-hour crisis hotlines in the United States (Covenant House NINELINE) and Mexico (Acercatel).
Covenant House Vancouver exists for those young people for whom there is often no one else — young people aged 16 – 24 who have fled physical, emotional and/or sexual abuse, those who have been forced from their homes or those who have aged out of foster care.
Find out more at the Covenant House Vancouver website.
Photo via Covenant House Vancouver