Sir Ben Kingsley's wife, Lady Daniela Kingsley, has donated a pair of shoes to go under the hammer for charity.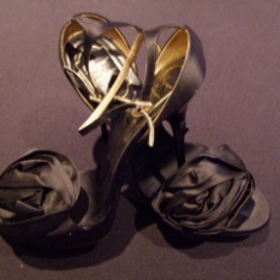 The size 40.5 shoes, which Lady Daniela wore while accompanying her husband at an awards ceremony, come with a picture showing the two of them on the red carpet with Lady Daniela wearing the shoes, and a small brown label personally signed by Lady Daniela. Proceeds from the auction will benefit the Prince's Trust.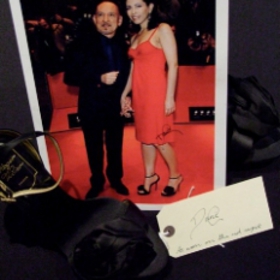 On the front of the shoe is a satin rose detail and also a small diamante clasp which ties up around the ankle.
Sellebrity.org.uk is a new way to help charities help others through online auctions of celebrity donated items. Everyone's a winner with Sellebrity. Celebrities have another way to use their public profile to help good causes, and fans, and collectors are able to buy things that have a very special provenance.
The auction runs until July 31, and can be accessed here.