The 10th Annual UCP Golf Tournament and Celebrity Dinner was held on Monday, July 25, 2011 at Brae Burn Country Club and Century Golf Clubs in Westchester County, New York. The popular annual tournament attracted over 200 golfers from the tri-state area for a fun day of golf and entertainment in support of the vital programs of UCP of NYC.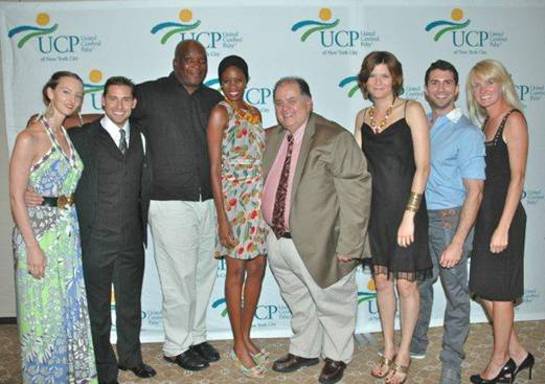 Aryn Cole, Timothy Mandala, Howard Cross, Camilla Barungi, Edward R. Matthews, Lauren Logiudice, Jonathan D. Lovitz, Carolyn Kepcher
Edward R. Matthews, CEO, United Cerebral Palsy of New York City (UCP/NYC) gave the Opening Remarks. For the first time, there were three celebrity co-hosts to celebrate the 10th Anniversary of the tournament. The co-hosts were (in alphabetical order): Carolyn Kepcher, formerly of The Apprentice; film & television star Lauren LoGiudice, Star of the new film When Harry Tries to Marry; film & television star Timothy Mandala, star of the new Vin Diesel series The Ropes. All three of the Hosts played golf during the day then shared the hosting duties for the benefit event.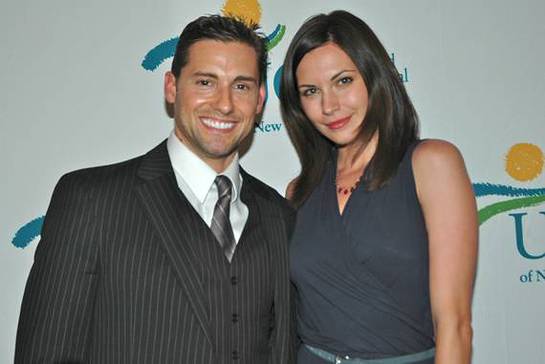 Timothy Mandala "Co-Host" & Jill Flint "Star of Royal Pains"
After a full day of golf, VIPS & Celebrity donors celebrated with cocktails followed by The Celebrity Dinner, Show, and Auction. The evening's entertainment featured comedians Tom Cotter, Joe Starr and Ryan Hamilton as well as a performance by the band Souled Out.
In addition to co-hosts Timothy Mandala, Lauren LoGiudice & Carolyn Kepcher, several other celebrities attended the event including: Jill Flint, star of the hit series Royal Pains; supermodel/entrepreneur/activist Camilla Barungi and Aryn Cole, star of the upcoming film Lorenzo & Monica. Television star Jonathan D. Lovitz, host of the hit series Set Up Squad, introduced a video which illustrated some of the organization's ongoing work and its impact. All four stars are longtime supporters of the work and program services provided by UCP of NYC. NFL Football great Howard Cross, former New York Giants tight end, now co-host of The Week In Football for The YES Network, presided over a live auction at the Celebrity Dinner. Celebrity Golfers included Allan Houston, former New York Knicks shooting guard and Herb Williams, former NBA star who is now assistant coach for the New York Knicks.
Christopher Laul, Senior Principal, HOK, John Lombardo, Vice President, The Bank of New York Mellon & Nicholas Rubino, Managing Director/Chief Administrative Officer, Daiwa Capital Markets America Inc., served as Co-Chairs for The 10th Annual Celebrity Golf Tournament & Celebrity Dinner.
Other VIPs attending included Celebrity Golf Tournament Committee Members: Kenneth Auerbach, Michael Barasch, Jerome Belson, Ken Carmel, Robert Getreu, Linda Laul, Ryan Laul, Peter Vuli, Jeff Weiss and Sheila Lennon, Senior Vice President of Development & Marketing for UCP of NYC and James Grant, President of JGPR. Jennifer Alpert was producer of the event.