Pioneer Electronics (USA) Inc. Professional Sound and Visual Division has announced the start of the Pioneer DJ Art Mix auction, hosted by online auction specialist charitybuzz.com.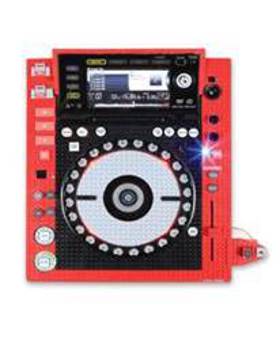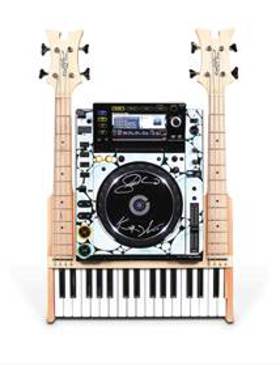 Beginning today through Tuesday, August 23, art and music fans alike will have the opportunity to bid on one of 12 unique art pieces created by the world's most celebrated DJs, urban artists and designers using Pioneer's renowned industry standard CDJ-2000 digital music player. Through the auction of these one-of-a-kind pieces, 100 percent of the proceeds will be donated to the VH1 Save The Music Foundation to restore music education programs in local schools.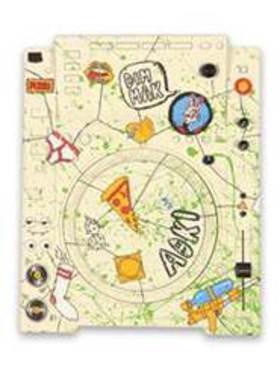 The Pioneer DJ Art Mix players were created by a hand-selected group of influential artists, designers and DJs within the arts and entertainment industries. The individual pieces reflect the life, work and experiences of each artist, including Steve Aoki, Tommy Lee and DJ Aero, BT, The Crystal Method, Jesse Graves, Joe Hahn of Linkin Park, Bob Haro, Man One, Ritzy Periwinkle, Rostarr, George Thompson and Victor "Marka 27" Quiñonez, Embodying the graffiti-inspired, color-infused elements of street art, the participating artists incorporated everything from LEGO pieces and balsa wood to recycled instrument parts and chrome-dipped materials into their final pieces. Unique in design and reflective of the artists' personalities, each Art Mix CDJ-2000 player is perfect for art enthusiasts looking for a conversation starter or for fans seeking a truly one-of-a-kind collector's item from their favorite artist.
All of the artists preserved the essence of the CDJ-2000, with several pieces still retaining their original functionality. Each art piece is signed by the artist.
"Pioneer DJ created the Art Mix project as a way to celebrate the music and art communities by bringing together talented individuals in their industries and giving them a new platform to showcase their creativity and style, with the ultimate goal of raising funds to help keep music and art education programs in our nation's public schools," said David Arevalo, senior marketing manager, Professional Sound and Visual Division for Pioneer Electronics (USA) Inc. "Through Art Mix we have worked to increase awareness for the art of DJing and urban art and we are very excited to have the auction sale of each piece benefit a worthy cause like the VH1 Save the Music Foundation."
Bidding for each Pioneer DJ Art Mix unit begins at $400, with final bids being accepted until Tuesday, Aug. 23 at noon EST. For more information about each individual work of art, including hi-res images and artist bios, please visit the Pioneer DJ Art Mix page on charitybuzz at www.charitybuzz.com/pioneerdj.