Together with Kristin Bauer, leading True Blood fansite The Vault – TrueBlood-Online.com is auctioning off a piece of clothing that comes straight out of Kristin's closet: her fabulous True Blood Season 3 Premiere dress.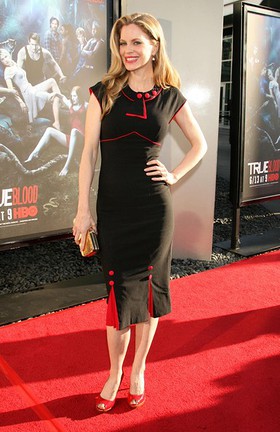 The dress is the 1930's inspired Black and Red Bombshell dress from the Stop Staring Collection by designer Alicia Estrada. Size: small (2-4).
Together with the dress the auction winner will also receive a 8×10 inch photo of Kristin Bauer wearing the dress signed and personalized by Kristin with his/her name.
The auction will benefit one of Kristin's favorite organizations: the International Fund For Animal Welfare (IFAW). Founded in 1969, IFAW saves animals in crisis around the world. With projects in more than 40 countries, IFAW rescues individual animals, works to prevent cruelty to animals, and advocates for the protection of wildlife and habitats.
The auction can be accessed here, and ends on August 7.