MyRegistry.com, the leading universal gift registry, is proud to announce its charity collaboration with Mario Lopez to celebrate his daughter Gia Francesca Lopez's birthday.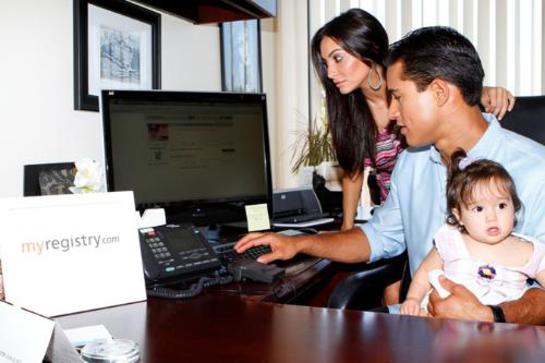 Lopez has created a birthday registry for his daughter on MyRegistry.com, asking family, friends and fans to contribute to the Community Youth Athletic Center of Chula Vista, benefiting troubled youth in his hometown of San Diego, CA. Gia Francesca Lopez's registry is open to the public and can be found at MyRegistry.com: http://www.myregistry.com/public/GiaFrancesca. No donation is too small and all are greatly appreciated.
"Gia and I are thankful to be able to work with MyRegistry.com to donate to the Community Youth Center of Chula Vista – a wonderful organization that deserves tremendous support," said Mario Lopez. "We are excited to celebrate her birthday in this extra special way."
MyRegistry.com believes that this partnership with Lopez will help inform and inspire people to use their own gift giving occasions to create donation registries.
MyRegistry.com is a free service enabling members to create universal wish lists or gift registries for any occasion to fill with goods and services from any store or company in the world. Members can also create wish lists for charitable contributions that can stand alone, or be mixed with tangible items. MyRegistry.com can be used for weddings, birthdays, baby showers, graduation, Christmas or any other gift giving occasions. MyRegistry.com also provides a platform to assist charities and nonprofits to launch fundraising and product donation initiatives.
"We are proud to join Mario and Gia to raise donations and create awareness for this worthy cause," said MyRegistry.com President Nancy Lee. "It is difficult for charities to raise funds these days. We commend Mario for reminding people that gift giving occasions are perfect opportunities for charitable giving. This message will go beyond Gia's birthday to strike a chord with everyone. We believe this is an important service for MyRegistry.com to offer, helping to facilitate charitable giving to anyone's favorite cause."