Despite facing torrential rain, a nasty dose of 'Thames tummy' and a drowning Labrador (which he saved along the way), Little Britian star David Walliams has front-crawled his way 140 miles to the finish line and made it home – but not quite dry!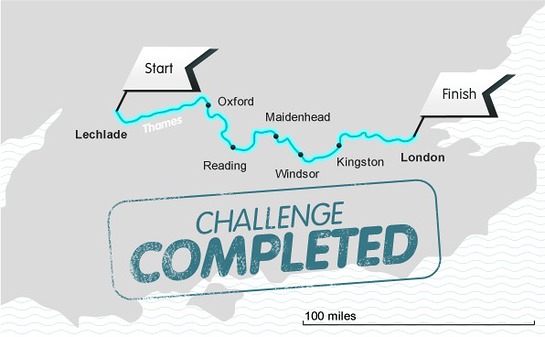 The comedian set out eight days ago to swim the Thames in the UK to raise money for Sport Relief. Not only did David swim 140 miles of the Thames in just eight days, he did it in unusually cold, windy and rainy conditions, enduring a serious stomach upset and severe exhaustion en route. He even found time to rescue a drowning Labrador!
David Walliams, co-creator and star of Little Britain and Come Fly With Me, is no stranger to Sport Relief challenges. In 2006, his awe-inspiring cross-Channel swim secured him a Sports Personality of the Year award. In 2008 he swam across the Strait of Gibraltar… in shark-infested waters. Then, in 2010, he led a team of celebrity friends in a cycle relay from John O'Groats to Land's End.
Swimming the Thames in September 2011 was his most gruelling, dangerous and physically demanding challenge yet. He well and truly knows how to go the extra mile for Sport Relief.