This fall, pop superstar Ke$ha teamed up with trendy watch brand, Baby-G, to design two signature watches that exude her unique sense of sass and style.
Each of the two watches speak to different sides of Ke$ha's personality – a red, white and blue design celebrates patriotism and freedom of speech while the black, leopard print model speaks to the "animal inside" all of us.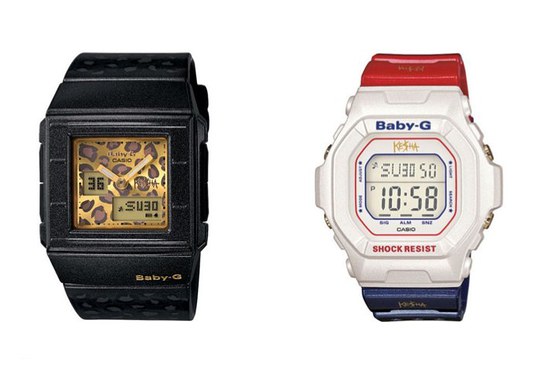 To make the watches even more personal, now until Sunday, November 20th, Baby-G will be auctioning off four (4) signed Ke$ha watches on eBay Giving Works with all proceeds benefiting The Humane Society of the United States, of which Ke$ha is the passionate ambassador.
Fans can embody all that is Ke$ha by not only getting a fashion-forward timepiece, but also a signed piece of memorabilia for their collection, plus it benefits the great cause of animal protection!
The Humane Society of the United States is the nation's largest animal protection organization, backed by 11 million Americans. They work to reduce suffering and improve the lives of all animals by advocating for better laws; investigating animal cruelty; conducting campaigns to reform industries; providing animal rescue and emergency response; and caring for animals through their sanctuaries, emergency shelters, wildlife rehabilitation centers and clinics.
To place a bid on a signed Ke$ha watch for the cause, visit eBay Giving Works.