Paris Hilton has been in Bali recently, where she has spent time visiting orphans and raising awareness of Indonesia's stray dogs.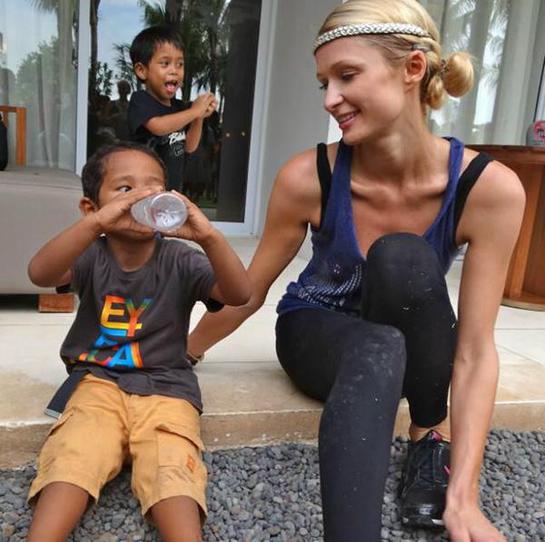 Photo via Twitter
"Had a great day spending time with the orphans from 2 of the orphanages in Bali," she tweeted yesterday. "Such sweet, beautiful children. Loved seeing them smile.
"The orphans of Bali need your help. Make a difference. Change a child's life. Please donate here.
"It's the best feeling in the world to give back to those in need."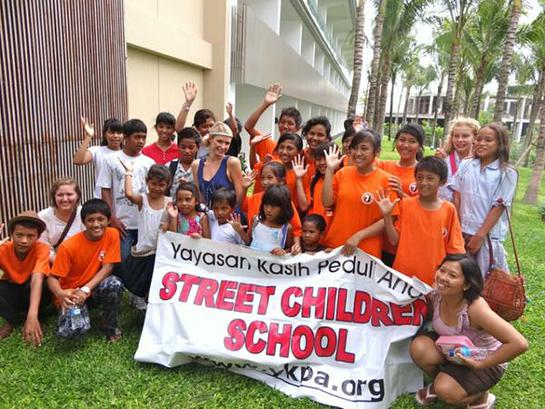 Photo via Twitter
On her official website, Pari posted this message about some of the stray dogs she came across during her visit:
"While I was in Bali, I came across an alarmingly large number of stray dogs just wandering the streets. Many look starved and clearly have no where to call home. One of them really caught my attention when we were out to dinner. He looked so hungry that I ordered him a fillet mignon from the chef! He was so sweet, I wish I could have taken him home.
"If you want to learn more about ways you can help, click here and send in a donation to IFAW, International Fund For Animal Welfare, a wonderful animal advocacy organization."