By Scott Cable on
Look To The Stars' Scott Cable was at the launch of a new charity auction site in New York last week, and filed this report.
It was an amazing Thursday night in downtown Manhattan at the trendy Coopers Square Hotel. apl.de.ap of the Black Eyed Peas hosted the VIP party for the launch of Charity Dreams, the newest luxury auction site, benefiting his educational campaign "We Can Be Anything."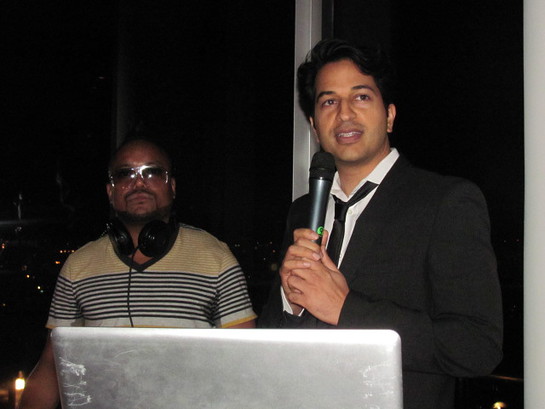 Charity Dreams offers users a once-in-a-lifetime experience, allowing them to bid on out-of-this-world prize packages. Every time a bid is made, this new platform allows users to download music, apps and movies and all the profits go to select nonprofits.
apl.de.ap hit the turntables and started DJ'ing, and afterwards shared his personal story with guests. Having been born in the Philippines and being adopted and raised in LA, he was passionate about getting his message across as to how good we in America have it and how we take such small things for granted, like a pencil. He expressed his genuine concern for overcrowded classrooms and the lack of basic supplies in countries like the Philippines.
The winner of the inaugural apl.de.ap "We Can Be Anything" Dream Auction will receive $ 1 million in cash, a 2012 Phantom Rolls Royce customized by the winner and the chance to spend the day in the recording studio with apl.de.ap – and write your own song – and last but not least, the winner and a guest will travel by private G5 Jet to Beverly Hills to celebrate apl.de.ap's birthday at his private birthday bash!
Access Charity Dreams here.
Photo copyright Allison DiLiberto.