By Misty Schwartz on
Scott L. Schwartz joined Happy Hats for Kids in Hospitals on their annual visit to Shriners Hospital in Los Angeles last week.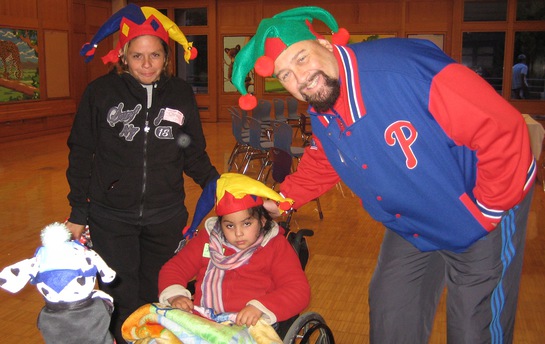 Scott L. Schwartz joined Happy Hats for Kids in crowning every child at Shriners Hospital for Children with a whimsical Christmas Happy Hat. Some of the sponsors included: Shriners Board, Shriners Clown & Staff, Vons, and the volunteers that donate their time to make the "Happy Hats".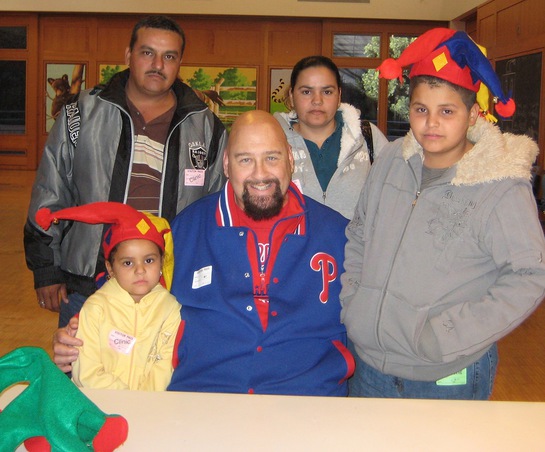 Scott L. Schwartz is widely known as the "Ultimate Bad Guy" from his acting career including: Ocean's 11, 12 & 13, Starsky & Hutch, Spiderman, Fun With Dick And Jane, Buffy The Vampire Slayer, Star Trek Voyager, among other feature films. Most fans don't know this "Ultimate Nice Guy" has actually been visiting children's hospitals (CHOC, Shriners, etc…) worldwide for the past 12 years after losing his sister to lung cancer in 1998. Scott recently agreed to work directly with Happy Hats for Kids in Hospitals to assist them with bringing cheer to children in hospitals and while wearing their "Happy Hats".
Happy Hats for Kids in Hospitals, a non-profit organization goes to Shriners Hospital for Children Los Angeles to uplift the spirits and bring fun to the children and their families with unique whimsical Christmas Happy Hats decked out with jingle bells, gifts and entertainment. The Happy Hats bring immediate smiles to the precious faces of these suffering kids, their families and caring staff. On five holidays each year the organization gives each hospitalized child as well as their siblings a creative soft felt Holiday themed Happy Hat. Laughter is healing and what better way than to include everyone in the festivities. Shriners Hospitals for Children are changing lives every day through innovative pediatric specialty care, world-class research and outstanding medical education. Their 22 hospitals in the United States, Canada and Mexico provide advanced care for children with orthopedic conditions, burns, spinal cord injuries, and cleft lip and palate.
For more information on Happy Hats for Kids in Hospitals, visit www.HappyHatsForKids.org.