Jay-Z will be hosting two concerts at Carnegie Hall on February 6 and 7 to benefit United Way of New York City and his personal foundation, the Shawn Carter Scholarship Foundation, and this is your chance to get up close and personal.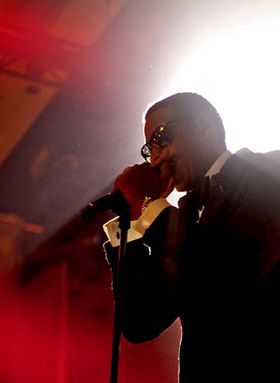 This is HOVA's first time at Carnegie Hall and his first performance since the birth of his daughter. Tickets to the intimate affair are very limited, but for those with deep pockets, Charitybuzz.com — the leading destination for online charity auctions — is auctioning off two exclusive, VIP packages, including the opportunity to hang with the hiphop mogul.
Fans can bid through February 3 at www.charitybuzz.com/JayZUnitedWay on the below premium packages to the concert.
Get Up Close and Personal with 4 Front Row Tickets: For fans who want to literally see the blood, sweat and tears that go into one of Jay's performances, the first package offers four front row tickets to the February 7 concert plus pre- and post-reception, where Jay will be in attendance, at Carnegie Hall. And that's not all, after the party is the after, after party at Jay's 40/40 Club where you and your guests will meet Mr. Carter himself. Think some big names will come out to support the new dad? This package will get you ever closer to the stars with a

VIP

pass. Click here to bid.
Ultimate Status Premium Box Seats: For the ultimate super-fans, one extra-special package will get you and seven friends a premium box at Carnegie Hall's first ever rap concert series. This package also includes access to the Hall's pre- and post-reception where Jay will be in attendance, as well as tickets to the after, after party at Jay's 40/40 Club. Click here for more information.
Net proceeds from both auctions will benefit United Way of New York City and the Shawn Carter Scholarship Foundation, two organizations dedicated to fighting poverty by putting higher education within reach for low-income students.
Jay-Z told the New York Times in December why supporting education in New York City is so important to him. "A ton of blue-collar jobs no longer exist, and the gap is wider than ever. Kids need to really know that and be prepared," he said in an interview at Carnegie Hall. "To really succeed in this new America they are going to need an education."
So, what are you willing to dish out to support New York City's students and see HOVA like never before?
Charitybuzz gives its bidders exclusive opportunities to make a difference and live their dreams through online charity auctions with celebrities and luxury brands.