Platinum-selling multi-Grammy winning singer songwriter Colbie Caillat will take time out from promoting her latest album, All of You, to perform at The Humane Society of the United States' 26th Genesis Awards on Saturday, March 24, 2012, at The Beverly Hilton, Beverly Hills.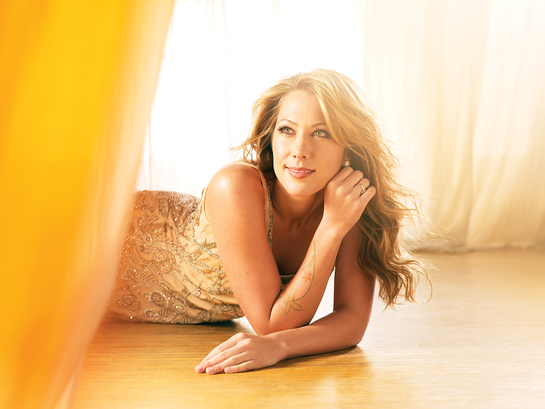 Known for her dedication to the animal protection cause, Colbie will sing one of her signature songs at this annual event considered by many to be "The Oscars" for the strongest animal portrayals in news and entertainment media. The 26th Genesis Awards will air on Animal Planet on May 5, with an encore presentation on May 6.
An active supporter of The Humane Society of the United States, Colbie has devoted considerable time and energy to the organization's Stop Puppy Mills campaign, a cause especially close to her heart. As the spokesperson for The HSUS' Puppy Mill Action week, Colbie has starred in an exclusive video and conducted radio interviews around the country to draw attention to the suffering of dogs raised in these inhumane, mass-breeding facilities, and to encourage people to adopt from shelters and rescue groups.
"I am proud to be a part of an evening that honors those that have worked hard, sometimes under very challenging circumstances, to protect animals," says Colbie.
"We are so excited to have Colbie, a true animal advocate, perform at The 26th Genesis Awards. She sings straight from the heart with the same warmth and sincerity that she brings to her efforts on behalf of animals," says Beverly Kaskey, senior director of The HSUS's Los Angeles office and executive producer of the annual Genesis Awards.
Hosted by Dancing with the Stars' Carrie Ann Inaba, The 26th Genesis Awards will recognize winners in 19 news and entertainment media categories for spotlighting animal issues, as well as honor Ian Somerhalder, star of the hit series The Vampire Diaries, with The Wyler Award for leveraging traditional and social media platforms to increase awareness of multiple animal concerns.
For a complete list of nominees and ticket information, visit humanesociety.org/genesis.