Heidi Klum spent her Monday morning with the God's Love We Deliver team of chefs and volunteers chopping and preparing meals for the organization's thousands of clients.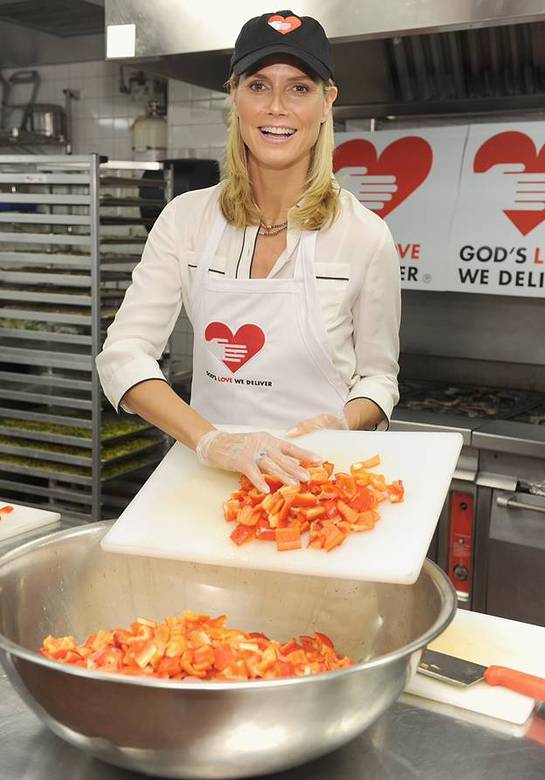 The Project Runway host, and supporter of GLWD, also celebrated the organization's 25th anniversary last year by delivering meals to those in need.
Each day GLWD brings nutritious meals to New York residents who, because of their illnesses, are not able to provide for themselves. The more people who donate, the more health, and heart, the volunteers can continue to deliver. For more information on how you can help, go to www.godslovewedeliver.org.