Channel 4's new show in the UK, "Hotel GB", features an all-star cast working with unemployed people looking for jobs in the hospitality industry.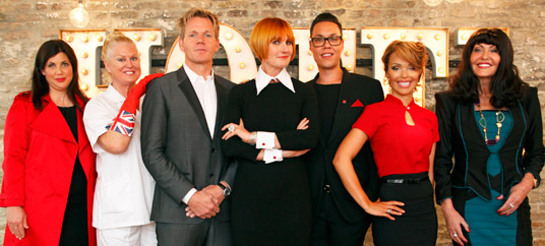 From Princes-Trust.org.uk: "Hotel GB" will be the first ever hotel staffed by Channel 4's most well-known and popular faces. For one week only, the stars will take over a hotel and staff it with unemployed people hoping for a break, in an attempt to show that hard work and a good attitude are the best way to get on.
"With Gordon Ramsay running the restaurant, Mary Portas taking charge of the rooms and a host of other celebrities working at the hotel, or visiting as guests, the week of Hotel GB promises to be an exciting one.
"For the Channel 4 stars, the challenge is to ensure that Hotel GB makes as much money for The Prince's Trust and The Springboard Charity as possible, and to get their trainees into full-time employment by the end of the week.
"Gordon and Mary will throw their teams straight in at the deep end, and with all of them relatively new to the job, it is going to be tough. Each day the Hotel will open its doors to guests that need to be checked in, served food in the restaurant, and entertained in the bar. There will be breakfasts to make, rooms to clean, complaints to manage, requests for the concierge and plenty of surprises. The teams will be put the test, and at the end of the week, the one which raises the most funds will be crowned as winner."
Among the other stars taking part are Gok Wan, Phil Spencer, Kirstie Allsopp and Katie Piper.
"We are all putting ourselves on the line to help kick-start careers for young people in the service industry," said Ramsay.
Hotel GB will air on Channel 4, starting on 1st October. Find out more here.