Deaf actress Marlee Matlin joined Jeff Probst on the Jeff Probst Show yesterday, and spoke openly about what it's like to be both a deaf person and a celebrity, as well as some of the humorous challenges she's experienced in everyday life, from dealing with airport security to being handed menus written in braille.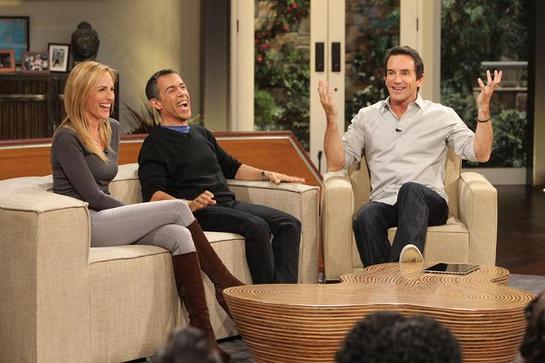 Matlin also shed light on how deaf people see themselves and how hearing people can avoid insulting the deaf: "For deaf people, you can't say deaf-mute… you can't say deaf and dumb. You can't say those things because we are people who happen to be deaf, who just happen not to hear. In the same way that you all live the same lives that you do. There's a guy who's the president of Gallaudet University who's deaf who said, 'we can do anything except hear' and it's as simple as that."
Hosted by five-time Emmy winner Jeff Probst, The Jeff Probst Show's mission is to entertain and inspire viewers with stories about people living their lives to the fullest and saying "Yes" to life with every opportunity they get. The show airs weekdays. Check local listings for stations and times or visit jeffprobst.com.