MTV's Jersey Shore and world renowned DJ Pauly D has joined the ASPCA (American Society for the Prevention of Cruelty to Animals) to support Hurricane Sandy relief efforts through a PSA for animals affected by the storm and to raise awareness about how the public can help.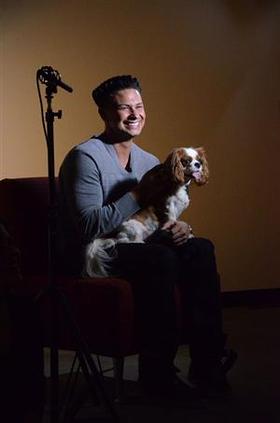 "I am thrilled to be working with the ASPCA," said Pauly D. "I have loved animals my entire life, so it's nice to be a voice for those who can't speak for themselves. So many lives have been devastated by this storm, including those of pets, and it's comforting to know that people have a place to take their animals for temporary shelter until they can get back on their feet."
Hurricane Sandy left hundreds of pets and their families in need of resources, and the ASPCA hopes to raise awareness with the help of Pauly D. Given his extensive fan base, both the ASPCA and Pauly D hope that this collaborative effort will prove beneficial in helping animal victims and their owners in the wake of Hurricane Sandy.
The ASPCA has been in Sandy-affected areas since the storm and established a temporary boarding facility to care for pets while their owners get back on their feet. The ASPCA was also instrumental in rescuing and reuniting animals with their families, as well as distributing critical supplies and providing veterinary care to hundreds of affected animals.
To date, the ASPCA assisted:
More than 250 animals via animal wellness mobile clinic by providing free veterinary care services;
Nearly 150 displaced pets who need sheltering until their owners can get back on their feet;
More than 300 animals rescued (animals directly removed, treated or handled by

ASPCA

staff); and
More than 16,000 animals to provide pet supplies including crates, pet food, cat litter, leashes and other goods pet owners throughout the region.
For more information on how to help Sandy victims, visit www.aspca.org/sandy.