Real Madrid's football star Cristiano Ronaldo is kicking off 2013 as Save the Children's new Global Artist Ambassador. In his new role, Cristiano will fight child hunger and obesity, and promote physical activity and healthy eating.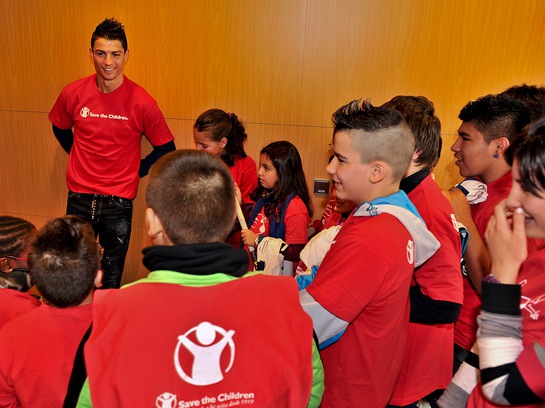 "When I learned that 1 in 7 kids around the world go to bed hungry each night, I jumped at the chance to get involved," said Cristiano Ronaldo. "It is an honor to join Save the Children. I want to work with them to make sure that fewer parents will have to struggle with putting the right kinds of food on the table. I also want to encourage kids to get out there, get active and get fit."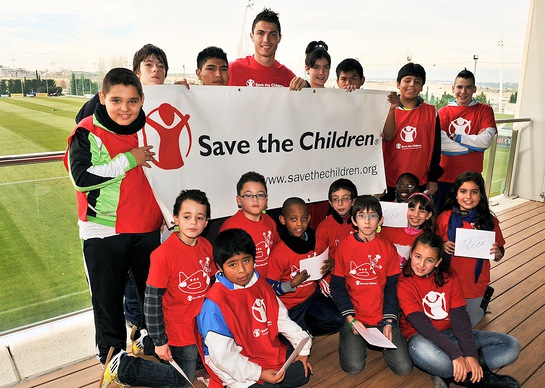 "As a dad, I know it is important to give my two-year-old son a healthy life, right from the start, and I want to give all kids that same chance," added Cristiano.
Cristiano, also the captain of the Portugal National Football team, will follow in the footsteps of Save the Children Artist Ambassadors Jennifer Connelly, Jennifer Garner, Randy Jackson and Julianne Moore in lending his voice and visibility for good.
"We are delighted to have such an incredible athlete working with us. Many children around the globe look up to Cristiano as a role model for healthy living and keeping fit," said Carolyn Miles, president and CEO of Save the Children. "Every day a child goes without eating healthy foods, it puts the brakes on his growth and development. We want to reach these children before the signs of hunger show up and they get in the habit of making unhealthy choices."
Last year, Save the Children reached more than 85 million children in nearly 120 countries with programs that help children survive and thrive and reach their potential. For example, to stem child hunger, Save the Children helps families provide for their children's basic nutritional needs through better access to healthy food, improved farming practices and opportunities to build their financial security. Save the Children also increases children's access to physical activity, nutrition education and healthy foods to address the childhood obesity crisis.