Glamour model Lucy Pinder was at Westminster on Thursday (March 14th) to support TigerTime's call for more attention to be drawn to the plight of the tiger in the wild and to put an end to the illegal trade in tiger parts.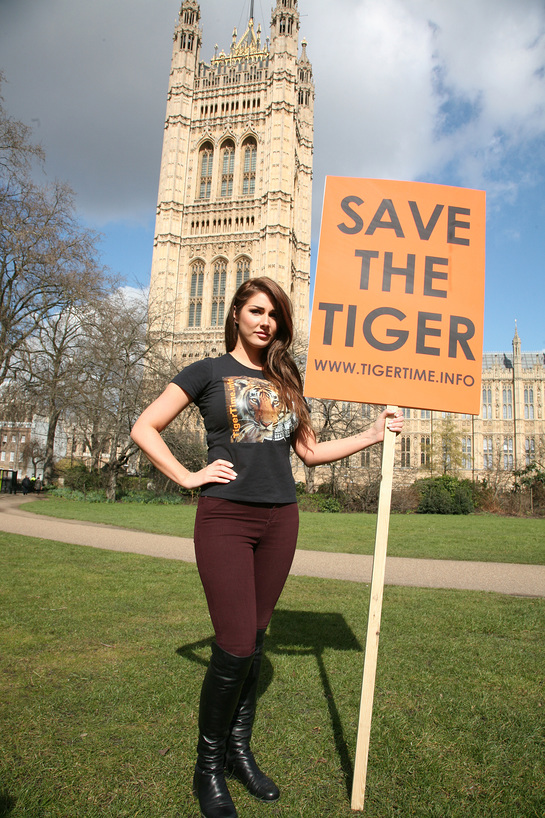 With only fifteen minutes given to tigers at the two week CITES meeting in Bangkok, Thailand (that governs the trade in endangered wildlife) on Wednesday, the TigerTime campaign team called on their celebrity supporters to raise awareness of the issues facing tigers in the wild and in tiger farms and Lucy was eager to join in.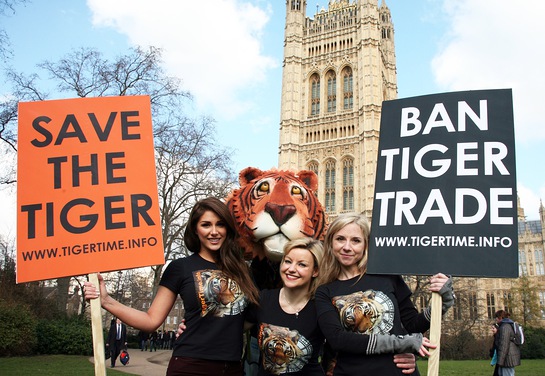 Lucy Pinder said: "If you love tigers please ask your government to make tigers a priority at the next CITES meeting. We have a responsibility to ensure the survival of these magnificent big cats. We should be ashamed that their numbers have fallen so low. Please take a few minutes and sign up to TigerTime, it's the least any conscientious animal lover can do. To be involved sign up at www.tigertime.info."
Joining Lucy were TV presenter and actress Sarah-Jane Honeywell, TV Vet Zara Boland and MPs Cathy Jamieson and Kerry McCarthy.
"We were delighted with the support we received at Westminster on Thursday with other celebrities signed up to the campaign including Deborah Meaden, writer Nick Hendrie, fashion photographer, Nigel Barker pushing the campaign out online too!" says campaign manager Chantelle Henderson.
The campaign has attracted a host of major celebrities including Sir Paul McCartney, Ricky Gervais, Stephen Fry and Melanie C.