A number of celebrities attended the "Disrupting Slavery" charity event benefiting the Somaly Mam Foundation sponsored by Akvinta Vodka and Don Benito Tequila on Thursday, June 13th at 41 Ocean in Santa Monica, CA.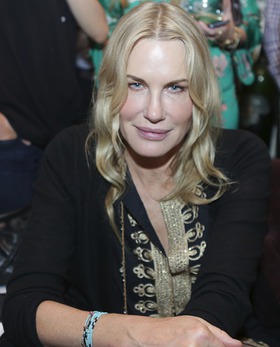 Among the stars were AnnaLynne McCord, Daryl Hannah, Rachel McCord, Pia Toscano, Eva Amurri Martino, Beth Behrs, Lisa Ling, and many more.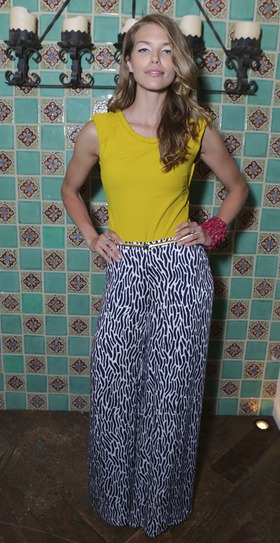 AnnaLynne McCord was all smiles as she helped host the event. She stated that she was "a HUGE supporter" of the foundation and was "absolutely delighted and honored" to take part in the event. She helped raise thousands of dollars for the charity through the means of an auction, and was "very proud" with the overall turnout.
The Somaly Mam Foundation is a nonprofit organization committed to ending modern slavery and empowering its survivors as part of the solution. Human trafficking, a multi-billion dollar industry, is the fastest growing criminal enterprise in the world. With an estimated two million women and children sold into sexual slavery each year, it is a global crisis that must be stopped.
Co-founded by sex slavery survivor Somaly Mam, the Foundation works to eradicate sex slavery, liberate its victims, and empower survivors to create and sustain lives of dignity and as agents of next-generation change. The Foundation supports rescue operations, shelter services, and rehabilitation programs in Southeast Asia, where the trafficking of women and young girls is widespread.
The Somaly Mam Foundation also runs awareness and advocacy campaigns that shed light on the crime of human trafficking, spotlight its brave survivors as living examples of change, and engage the public, business sectors, and governments in the fight to abolish modern slavery.