Celebrities and supporters of Best Friends Animal Society joined together on August 11 to celebrate the re-dedication of a privately owned building to the cause of animal welfare – specifically the ongoing effort to stop the loss of life in the City of Los Angeles animal shelters.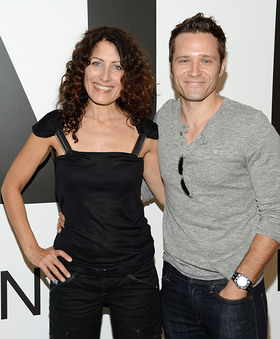 The building, made available to Best Friends by Los Angeles real estate developer Ron Gershman and his wife, Catherine, has been renamed the NKLA (No Kill Los Angeles) Pet Adoption Center and will become part of Best Friends Animal Society's campaign to take the entire city of Los Angeles no-kill by 2017.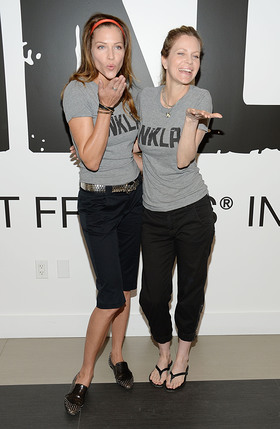 A number of Hollywood personalities attended the event: Lisa Edelstein ("Castle," "House"), Rachelle Lefevre ("Under the Dome"), Tricia Helfer ("Battlestar Galactica"), Seamus Dever ("Castle"), Julie Marie Berman ("General Hospital"), Hawk Koch (co-president, Producer's Guild of America, former president Academy of Motion Picture Arts and Sciences), and fitness expert/celebrity trainer Ashley Borden.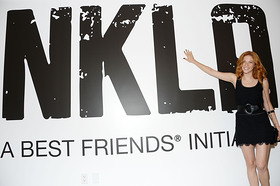 Actress Kristin Bauer Van Straten, star of HBO's "True Blood", made a surprise appearance. Bauer van Straten and her dog Asher, whom she rescued from a South Los Angeles shelter five years ago, star in the dramatic black and white, TBWA/Chiat/Day produced-NKLA public service announcement. The duo are featured prominently in a mural at the NKLA Pet Adoption Center, as well.
Located at 1845 Pontius Ave, Los Angeles, the Cape Cod-themed building is part of a trend to bring animals confined in the city's animal shelters to a more convenient, comfortable retail location where they can be showcased for adoption. Best Friends recently opened a similar facility – the Best Friends Pet Adoption Center – in Salt Lake City.
Gregory Castle, chief executive officer of the Utah-based animal welfare organization, said this new effort should enable Best Friends to facilitate as many as 1,000 more adoptions each year in Los Angeles.
"We believe that a concentrated effort to get shelter animals adopted in retail-type locations, combined with a proactive spay-neuter program and more awareness about how wonderful shelter pets are, should reduce the need for shelter pets to be killed because there is no safe place," Castle said.