JLS star Oritsé Williams has stepped out of the spotlight with his musician girlfriend AJ Azari to make an emotional visit to East Africa.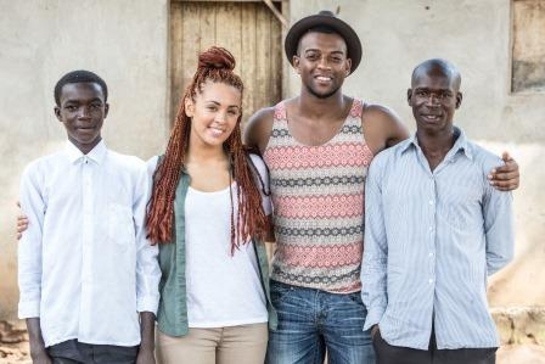 Fresh from their win on ITV1's dance show, Stepping Out, they flew to Uganda to see first-hand how money from Comic Relief's Common Ground Initiative, which is co-funded by the UK Government, is transforming the lives of women and children affected by HIV.
In Uganda it's estimated that 1.4 million people are living with HIV. Stigma and lack of education about how it is spread mean many people are too scared to get tested and seek treatment. Poor healthcare services can also mean some people are not able to get the treatment they need.
The couple visited the Kadama Widows Association, a project that tackles the stigma attached to HIV and encourages people to get tested. It also runs literacy classes for adults and helps orphans and vulnerable children gain an education by keeping them in school.
Long-term supporter of Comic Relief, Oritsè, said: "My mum has Multiple Sclerosis and if she had been without medical support or someone to turn to for assistance she wouldn't have survived, and it's the same for the women we've met. If it wasn't for Kadama Widows, they probably wouldn't be alive today and their children would be alone."
During their trip, the couple met mothers living with HIV who had been on the brink of death and too sick to care for their own children, until Kadama Widows stepped in to help them gain access to life-saving treatment.
AJ added: "I can't begin to imagine what it must feel like to know there's a high chance that you won't be around to see your babies grow up. The really amazing thing about Kadama Widows is that it's not just about making their lives longer, it's also making them stronger."
HIV support and education to ensure those living with the virus get the care they need, is just one of the ways that the Common Ground Initiative is helping some of the world's poorest people. The Initiative works with UK organisations managed by members of the African Diaspora, helping reduce poverty and bring about positive lasting change.
Source: Comic Relief