Hip hop artist and South Florida native Flo Rida was the celebrity principal for the day at Miami Edison Middle School to celebrate its victory in the Get Schooled Diplomas Now Attendance Challenge earlier this week.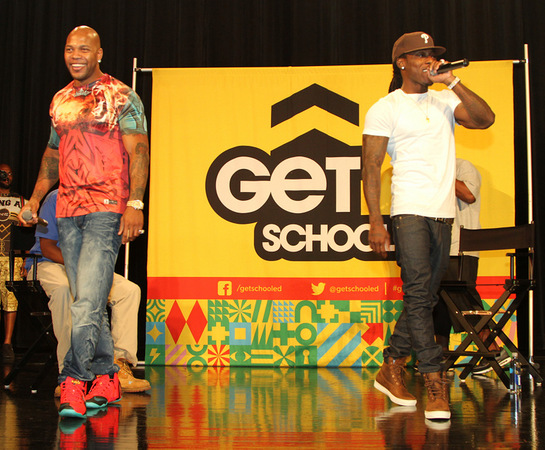 He was joined by rapper Ace Hood as the two recognized the enormous efforts of students and staff at the school. The Attendance Challenge, sponsored by Get Schooled and Diplomas Now, inspired every single student at Miami Edison Middle School to improve his or her attendance, resulting in a 2.89% improvement in the school's attendance this spring. Overall, all 21 schools participating in the Attendance Challenge saw an average increase of 2.27% in their attendance, with some schools increasing their attendance by as much as 8% to 13%.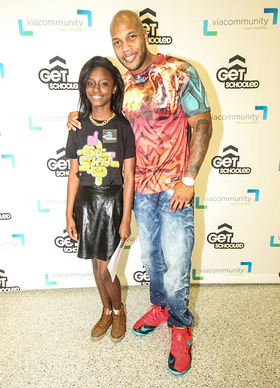 Flo Rida, a product of Miami-Dade County Public Schools, said, "It makes me so proud to be at Miami Edison Middle School and to see the great work of the educators and students in preparing our Miami youth for great success in high school, college and career."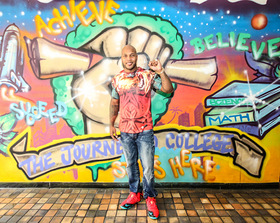 "The students at Miami Edison are destined for great things," added Ace Hood, who graduated from Deerfield Beach High School in Broward School District. "It was so inspiring to be here today and meet students that are so dedicated to their education and futures."
Studies by Robert Balfanz, co-founder of Diplomas Now and co-director of the Everyone Graduates Center at Johns Hopkins University School of Education, have linked chronic absenteeism to decreases in school achievement, high school graduation and even college preparation. Get Schooled, a national non-profit, and Diplomas Now, a partnership among The Johns Hopkins University's Talent Development Secondary, City Year, and Communities In Schools, designed the challenge to offer the Diplomas Now national network of schools an engaging and motivational program to increase attendance rates this spring.
"The opportunity to take on a Get Schooled Attendance Challenge came at just the right time for our Diplomas Now program. Our data across our 30-school network indicated loudly and clearly last year that we had to do something catalytic this spring to meet that challenge," said Charles Hiteshew, CEO of Talent Development Secondary. "An Attendance Challenge between our Diplomas Now schools was just the ticket."
Students and educators at Miami Edison were focused on winning the top prize from the first day of the Attendance Challenge. Everyone focused on bringing up the school's attendance, reaching weekly averages as high as 98.2%, and staff motivated individual students to come to school. Student leaders also got in the act, using daily announcements and in-class presentations to motivate students to improve their attendance.
"At Miami Edison, we are focused on helping our students find success. The Get Schooled and Diplomas Now Attendance Challenge gave our students and staff the opportunity to show their strength in coming together around educational goals," explained Keith Anderson, principal of Miami Edison Middle School. "Winning the Attendance Challenge was a team effort by everyone involved, and demonstrated to our students that they have the potential to achieve their goals through their hard work."