By Christopher Kai on
The 13th Annual Chrysalis Butterfly Ball was held at a private estate in Brentwood, CA, on June 7.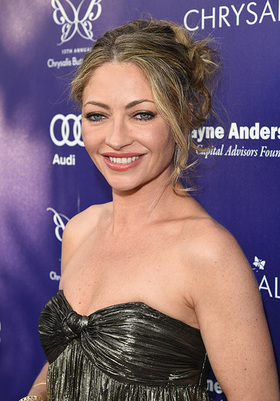 It was an unforgettable night where 650 invitees honored remarkable leaders in the film, television and music industries. The event featured a live music performance by Gavin Rossdale and Karmin and celebrity guests included: Al Gore, Rebecca Gayheart-Dane, Eric Dane, Diane Kruger, Vin Diesel, Jordana Brewster, and Balthazar Getty. The 2014 recipients of the Spirit of Chrysalis Award included Jeff Skoll (Founder) & Jim Berk (CEO), Participant Media and Jay Sures, Managing Director, United Talent Agency.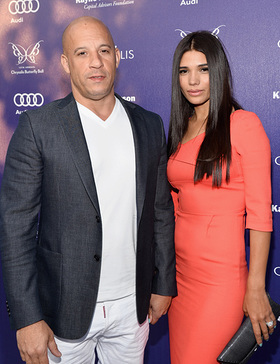 Jim Berk, CEO of Participant Media, a Beverly Hills-based company, emphasized that "we have a responsibility as a community to take care of our own. Chrysalis proves that you can invest money in positive social change and you can make a difference."
Jeff Skoll spoke about how Chrysalis was their main partner when they produced the film The Soloist which was about a gifted musician played by Jamie Foxx who ends up homeless in Skid Row. During that time, "we saw first hand how effective [Chrysalis] can be. [The people they help] become a provider not a victim; a stalwart for their community and the impact on society is huge. So we're proud to be supporting them and we think the real heroes are the people that come through Chrysalis and move ahead with their lives."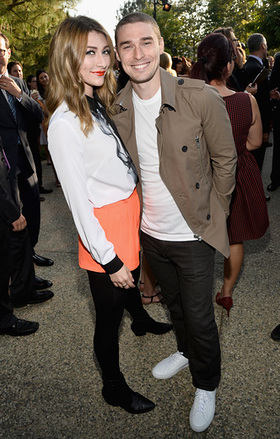 One of these real heroes was Darius Coffey, who successfully went through the Chrysalis program. He was honored with the John Dillon Award. Coffey was a former foster child who by age nine was already placed in five different homes. By his teenage years, he was involved with drugs, robberies, and gangs and ended up in and out of jail for 20 years.
Though he didn't know it at the time, when he ended up in downtown Skid Row, he found the courage to walk through the doors of Chrysalis where his new life began. At first, he felt intimidated because he didn't even know how to use email or apply for jobs online. But with the help of employment specialists like Debora Johnson and other staff members, he eventually gained the career and life skills he needed to land a job on his very first interview.
Coffey now works in the food service program where he helps provide 1,000 meals to seniors each week. "Chrysalis believed in me before I could even believe in myself."
"Chrysalis is a nonprofit organization dedicated to creating a pathway to self-sufficiency for homeless and low-income individuals by providing the resources and support needed to find and retain employment."
For more information, click here.