Prince Harry attended a 50th anniversary screening of 'Zulu' this week to celebrate the work of three charities which help wounded soldiers and children in Africa.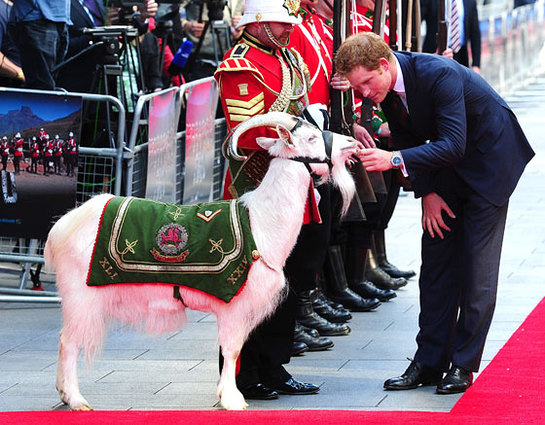 Arriving at the Odeon in London's Leicester Square, His Royal Highness told Suzannah Endfield Olivier, the daughter of the film's director Cy Endfield that it is one of his favourite films: "I watch this film every single year before Christmas time. Maybe once. Maybe twice."


The film, which has been digitally enhanced to mark the anniversary, dramatises the events at Rorke's Drift where the British Army famously battled Zulu battalions in January 1879.


It tells the story of the 150 British soldiers, many sick and wounded, who took on 4,000 Zulu warriors – with their efforts earning 11 Victoria Crosses.


Ms Endfield Olivier said Prince Harry's attendance at the film was 'a validation' of the re-release and the film's success. The release will benefit Walking With The Wounded, Sentebale and The David Rattray Memorial Trust.
Prince Harry has been heavily involved with Walking with the Wounded, taking part in the charity's South Pole expedition last year and supporting two previous expeditions as a Patron.
He is also a founding Patron of Sentebale, which helps vulnerable children in Lesotho who face extreme poverty and an HIV and Aids epidemic.
The David Rattray Memorial Trust helps to educate and care for children at a number of schools in Kwa-Zulu Natal.
The release of the film, which will include never-before-seen footage, has been organised by Ms Endfield Olivier.
Prince Harry also met people associated with the film and charity representatives before settling in to watch the classic film.
Source: www.princehenryofwales.org