St. Jude Children's Research Hospital has issued the following statement following the death of Robin Williams.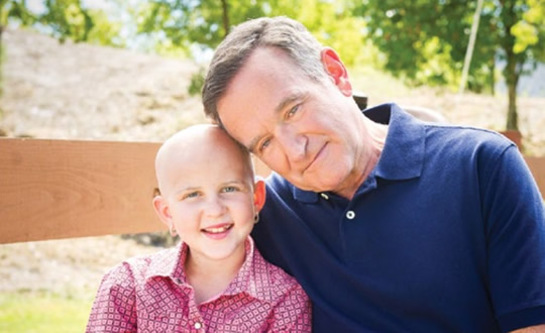 "Today the world lost an iconic man and entertainer, and St. Jude Children's Research Hospital lost an incredible friend and supporter. We send our deepest sympathies to the family and loved ones of Robin Williams.
"Mr. Williams generously gave his time to raise awareness and funds for St. Jude and for our patients battling childhood cancer. His humor brought bright smiles and laughter to our patients and families and his generosity deeply touched the hearts of all who knew him. He and his family remain in our thoughts and prayers."
Robin was a regular supporter of St. Jude's Thanks and Giving campaign, an unprecedented union of celebrities, media and 60 of the nation's leading brands and companies that asks consumers to donate while they shop the holiday season and join St. Jude in finding cures and saving children.
Read more about Robin's charity work here.