Point Foundation (Point) Scholars and Diane Warren, an award winning songwriter, were celebrated Saturday evening at the Voices On Point fundraising gala, which benefits lesbian, gay, bisexual, transgender and queer (LGBTQ) students of merit.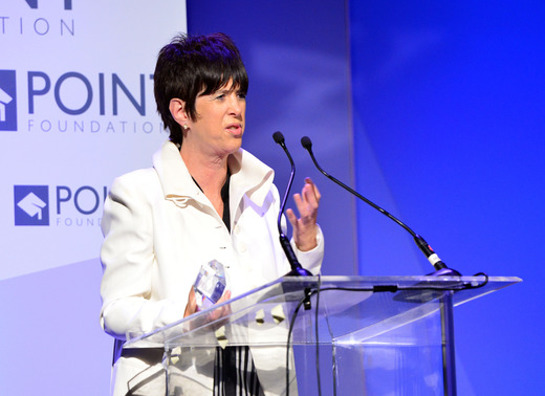 Vanessa Hudgens, Joey McIntyre, David Foster and Sam Harris performed for an appreciative audience, helping lead the celebrations of Warren and the Point Scholars.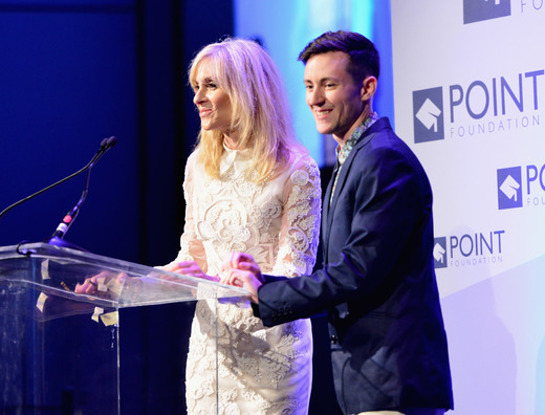 Voices On Point took place the evening of September 13 at the Hyatt Regency Plaza in Los Angeles. During the memorable event, which raised $400,000, some of Point's 80 current scholars joined the celebrities onstage and shared their inspiring stories about the challenges they have overcome in pursuit of a higher education. Celebrity presenters and guests included David Foster, George Takei, Hayden Byerly, Jason Collins, Terry and Heather Dubrow, Josh Flagg, Judith Light, Heather McDonald, A.J. McLean, Dan Bucatinsky, Thomas Sadoski and Jonny Drubel, among others.

A highlight of the evening was the sing-along style medley of Diane Warren's greatest hits, played by David Foster. Foster then presented acclaimed songwriter, Diane Warren, with the Point Leadership Award, which is given to an individual who has achieved prominence in their professional career and unequivocally supported the LGBTQ community.

"Voices On Point is an event where talent and achievement, created through dedication and perseverance, are recognized and celebrated," said Jorge Valencia, Executive Director and Chief Executive Officer of Point Foundation. "We were thrilled to present our Leadership Award to a great friend of the LGBTQ community, Diane Warren, and share with people some of the inspirational achievements of our Point Foundation Scholars and Alumni. The evening's participants, sponsors, donors, and the many people dedicated to helping Point, are all part of our ensemble efforts to ensure that these deserving LGBTQ students continue to thrive and succeed."
Presenting Sponsor of Voices On Point: Wells Fargo. Premier Sponsors: Audi and Hilton Worldwide. Principal Sponsors: HBO and Viacom. Friends of Point: Air New Zealand, Grey Goose and Frontiers Magazine. National Media Sponsor: The Advocate.