From October 15 through December 5, Smith & Hawken is holding an online auction of Christmas trees designed by actresses Julianne Moore, Brooke Shields, Angie Harmon and celebrity couple Eva Longoria Parker and Tony Parker to benefit Keep America Beautiful (KAB).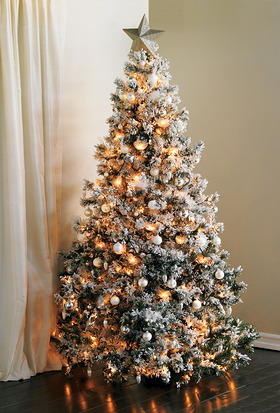 Garden specialists Smith & Hawken have joined forces with celebrity stylist Robert Verdi, who worked closely with each celebrity to come up with their own individual designs using Smith & Hawken ornaments, garlands, light strings and garden gear.
"Every celebrity that I called to participate in this fundraiser for Keep America Beautiful immediately said 'yes'," stated Verdi. "The holidays are filled with unique traditions, celebrations and memories. Each one of these tree designs captures the essence of holiday warmth and the love of time spent with family and friends."
"This is such a great concept for a fundraiser, and with the A-list stars supporting it, Keep America Beautiful couldn't be more thrilled to be the chosen beneficiary," said Matthew M. McKenna, President and CEO of Keep America Beautiful. "The funds generated by this auction will help us in fulfilling our grassroots mission to build cleaner, greener, stronger communities nationwide."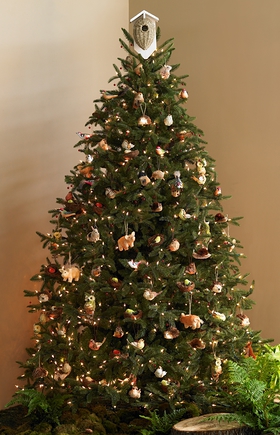 To participate in the auction beginning October 15, bidders can visit CharityBuzz.com, pick their favorite tree and click on the "BID NOW" button. The auction winners will receive their trees in time for the holidays.
The tree designed by Brooke Shields will be on display in the Smith & Hawken store in Beverly Hills (370 N. Canon Dr), the Angie Harmon designed tree will be in the Mill Valley store (800 Redwood Hwy), and the Julianne Moore designed tree will be at Robert Verdi's Luxe Laboratory from October 15 until the end of the auction. The Eva Longoria Parker and Tony Parker tree will be in the new Smith & Hawken store opening in San Antonio on October 21. A listing of all products used on each tree will also be viewable online, so consumers can "get the look" of their favorite celebrity-designed tree.
KAB follows a practical approach that unites citizens, businesses and government to find solutions that advance the core issues of preventing litter, reducing waste, and beautifying public spaces. For more information, visit www.kab.org.