By Misty Schwartz on
Richard Oliver Jr is a singer, songwriter, actor and producer who gives back to many causes. He recently sat down to answer a few questions about his charity work.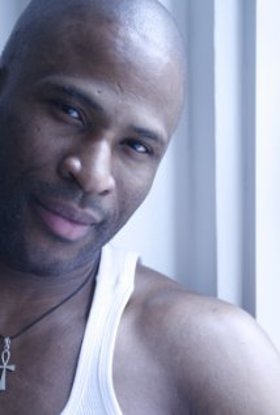 Tell us more about the charities you support?
The charities I support or the ones that I have supported in the past are The Red Cross, Wounded Warriors, Habitat For Humanity, Doctors Without Borders, The Leary Firefighters Foundation and St. Jude Children's Research Hospital.
How or why did you select to support the charities you currently work with?
As a spiritual person connected to humanity, I have always felt that I was here for a purpose, and that my talents could not only be used to entertain, but also help to motivate, inform, educate, provoke change, heal, inspire hope and make our world a much better place. I've been blessed with a chance to do just this with my songwriting and music, producing two relief songs entitled: "The African Child" and "Woman Powerless" to help address the poverty, disparity and struggles in Africa. I was so humbled when I got a chance to perform "The African Child" song live at the United Nations!
On my debut album "Freaky Mon" – produced around the same time of Hurricane Katrina – I was inspired to write a song entitled "Home" to help give hope to all those victims and families who lost their home and everything! The song was was featured on the album and a music video would follow. Upon its release I received so many touching notes of thanks from evacuees who were scattered all over the country. Some said how the song helped them to let go, heal, pick up the broken pieces and finally move on with their lives and rebuild. As you can imagine, I was extremely touched and then knew that my artistry had the power heal, provoke thought and transcend boundaries far beyond my imagination.
I would then not only include "Home" on my album but also in my first documentary feature film entitled: "New Orleans, We Won't Forget About You" and that song inspired two additional songs for the soundtrack: "A People Forgotten" and "What If We Were Them".
I would later continue to use the film, its music and its message of humanity and compassion as a platform at fundraising events to help raise awareness and support other victims and families of hurricanes or natural disasters, as well as the charities that help support them. I am only one person and though I can't do everything, I know I can do "SOMETHING".
Life itself and the circumstances and uncertainties that surround it truly humbled me, and the documentary I produced of a people losing everything would now have an even bigger and personal attachment to me after losing all of my life belongings after Hurricane Sandy struck the Rockaway's where I was living in a basement apartment. Everything was flooded and all of my precious and sentimental belongings collected over the years perished. I was homeless had no place to go, but then a good friend took me in her place until I could get back on my feet. Her one act of compassion warmed my heart and brought me even closer to humanity and those same individuals whom I tried to comfort through my music.
Ever since that time, any charity organization that reached out to me for support, I have been there to help lend a hand, performing some original and classic cover songs of hope from artists like Luther Vandross, Brian McKnight, Rod Stewart to Louis Armstrong. It makes me feel so good when I can take sometime out of my very busy schedule to give something back to others. It helps to keep me grounded about whats truly important in this thing we call life.
What is the most annoying thing about people that don't help charities and why?
While producing my documentary on Katrina, I found that some people are self centered and self absorbed in their everyday lives, that they rarely take the time to connect to those around them. The sentiment by some I believe is that hey, I was not directly affected by this tragedy so why should I care or devote any of my time to it?
What's annoying to me is the constant complaints by many about how the world, society, economy and people in it are so messed up, but then what are you doing to make things better, to promote change, to give back to the community in a positive way.
And how important do you think it is for celebrities to get involved in charity?
Its very important because it shows their human connection to the same fans and communities that support their work year after year. The bible says: "For unto whomsoever much is given, of him shall be much required: and to whom men have committed much, of him they will ask the more" – Luke 12:48
What plans do you have to make an impact on society this year?
Well I have a song I wrote and plan to shoot a music video for called Keep The Faith that I would like to release and shoot a music video for to help support all those affected by cancer. After my good friend Dorivee Olivares passed away after her 10 year fight with the disease, I felt inspired to master the song, shoot the video and dedicate it to her loving honor and memory. I had the opportunity to perform the song LIVE at a special party in her honor and she loved it! Gave me a huge hug and kiss that would be the last time that I would be close to my positive friend again. I later got word that she passed and I attended her wake where I would see her for the last time before she was laid to rest.
Dorivee had no idea of how inspirational she was in my life and to the lives of so many others, after hearing the news of her fight I saw my own problems as being so minuscule, and I felt like I could conquer the world and there was no obstacle that I could not overcome. I would like to donate proceeds from my song to a cancer charity or organization to not only raise money, but also bring hope to all those still in the fight by encouraging them to "Keep The Faith".
I have a second relief song entitled: "He Don't Really Love You," which brings attention to domestic violence among women all over the world. I hope to release both songs along with several others on my next album, "EVERYTHING I HAVE.
Find out more about Richard Oliver Jr here.