Last month, The Duke of Cambridge took part in key United for Wildlife meetings in Switzerland to discuss the next steps for the organisation's Task Force.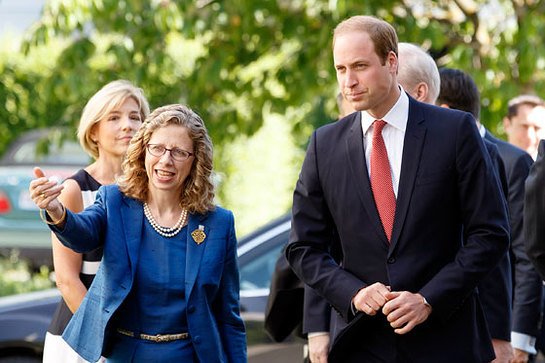 His Royal Highness, who is President of the organisation which unites governments and non-government groups to solve important environment and development challenges, was welcomed to the talks in Gland, Switzerland by Task Force Chairman William Hague.
The Task Force is dealing head-on with the trafficking of illegal wildlife products by collaborating with key contacts in the international transport industry, bringing together private sector leaders such as international trade alliances and airlines.
During the day's talks, The Duke said of the wildlife trade: "We are up against it. This isn't an issue we have 10 or even five years to work on. We need results now."
After beginning the day with the Task Force meetings, The Duke of Cambridge headed to the International Union for Conservation of Nature (IUCN) headquarters to attend a United for Wildlife collaboration meeting. During the meeting, the various organisations attending discussed which steps need to be taken to achieve the organisation's commitments.
United for Wildlife aims to: provide better on-site protection for wildlife; reduce the demand for illegal wildlife products; improve law enforcement; work with the private sector to reduce trafficking and engage young people with conservation.
United for Wildlife was created by The Royal Foundation of The Duke and Duchess of Cambridge and Prince Harry. Led by The Duke of Cambridge, the campaign unites the world's leading wildlife charities under a common purpose; to create a global movement for change.
Source: DukeAndDuchessOfCambridge.org