The 2015 Texas Conference for Women announced today that Patricia Arquette will appear as a keynote speaker at the 16th annual Conference on October 15, 2015 at the Austin Convention Center.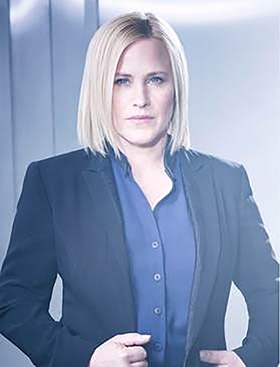 Arquette, an Academy Award winner for her portrayal of Olivia in Richard Linklater's Boyhood, has had a spectacular response to her heartfelt acceptance speech on the gender wage gap in the U.S. Arquette also took home the Golden Globe, SAG and BAFTA awards, along with many others, for this performance. She currently stars in CBS's CSI: Cyber as Special Agent Avery Ryan. Previous credits include NBC's hit series Medium, Tony Scott's True Romance and David Lynch's Lost Highway. After seeing the destruction left by the 2009 earthquake in Haiti, Arquette founded the charity GiveLove to help victims with sustainable housing and assist with rebuilding the communities. Arquette joins Candy Chang, urban space artist and designer and TED Senior Fellow, and founder of the "Before I Die…" project, who will also deliver a keynote at the Conference.
"Patricia Arquette and Candy Chang embody the bold, creative action that we encourage and celebrate at the Texas Conference for Women," said Johnita Jones, President of the Board. "Our attendees will receive great advice and wisdom from strong leaders looking to help all women succeed."
Arquette and Chang are among the 100+ speakers appearing at the Conference, including Anne-Marie Slaughter, author of Unfinished Business: Women Men Work Family and president of New America Foundation; Jessica Jackley, co-founder of Kiva and Profounder; Mary Spio, CEO of Next Galaxy Media and author of It's Not Rocket Science: 7 Game-Changing Traits for Uncommon Success; Aliza Licht, DKNY PR GIRL and author of Leave Your Mark: Land Your Dream Job, Kill It in Your Career, Rock Social Media; Elizabeth Thornton, author of The Objective Leader: How to Leverage the Power of Seeing Things As They Are; Azita Ardakani, founder and CEO of LoveSocial; Gloria Feldt, New York Times best-selling author and co-founder of Take The Lead; Major MJ Hegar, Foreign Policy 100 Leading Global Thinker; Gloria Mayfield Banks, world-renowned leadership coach and many more.
The 16th annual Conference hosts thousands of women from across the state for a full day of networking, inspiration, professional development and personal growth. The one-day Conference features keynote addresses, and breakout sessions led by more than one hundred experts in the fields of business, philanthropy, health, finance, media and professional development. The nonprofit, nonpartisan event draws women of all ages and backgrounds who are interested in building communication skills, leadership strategies and work-life balance tools.
The Texas Conference for Women is generously underwritten by Cisco, Phillips 66, Shell, State Street, United Airlines and United Healthcare.
Registration is now open. To register or learn more about the 16th annual Texas Conference for Women, visit www.TXConferenceforWomen.org.