UNICEF Goodwill Ambassador David Beckham has travelled to Cambodia to see how UNICEF and its partners are helping children who have endured physical, sexual and emotional abuse, and protecting vulnerable children from danger.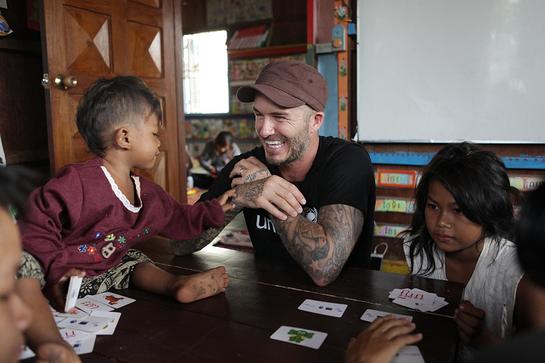 Earlier this year, in his 10th year as a UNICEF Goodwill Ambassador, David Beckham and UNICEF launched 7: The David Beckham UNICEF Fund to help protect children in danger. David has committed to using his powerful global voice, influence and connections to raise vital funds and encourage world leaders to create lasting positive change for children.
The Fund will help UNICEF deliver life-changing programmes for children across the world, including those affected by violence in Cambodia.
David Beckham, UNICEF Goodwill Ambassador said, "I am here in Cambodia to meet children who have experienced violence, hear their stories and see what UNICEF and its partners are doing to keep these children safe. It is shocking that every five minutes a child dies because of violence somewhere in the world. This has to stop."