H&M Hennes & Mauritz AB, one of the world's largest fashion retailers known for fashion and quality in a sustainable way, celebrates their ongoing partnership with Global Citizen.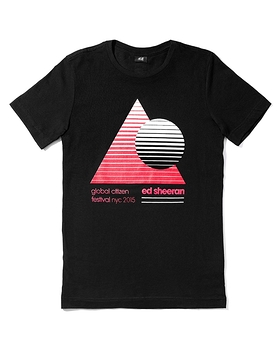 Beginning September 3rd, H&M and Global Citizen team up to launch an exclusive t-shirt designed by artists Coldplay and Ed Sheeran in support of the movement to end inequality, ensure environmental stability and to end extreme poverty by 2030.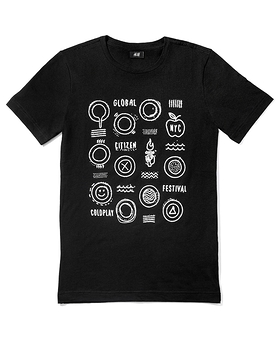 "I'm really excited to be a part of this exclusive line with H&M and Global Citizen to unite global citizens and get us a step closer to ending extreme poverty!" said Ed Sheeran.
This year H&M is making it simple for customers to earn free tickets to the Festival by taking action to gain their admission with the purchase of the t-shirts and recycling garments in store. The exclusive Global Citizen Festival t-shirts, which are made completely of sustainable materials, will go on sale for $9.95 at all H&M locations nationwide with 25% of sales donated to Global Citizen.
To mark the partnership, H&M also urges its customers to close the loop in fashion, by donating gently used clothing to be recycled at any H&M location from August 26th to September 17th. Through this initiative, fashionistas and global citizens alike can earn action points to win Festival tickets and join H&M in the journey toward global environmental stability by securing a more sustainable fashion future.
Global Citizen, an organization with the goal of creating a lasting movement to extreme poverty by 2030, has for the second consecutive year partnered with H&M, to host the 2015 Global Citizen Festival. This free-ticketed event takes place on New York City's Great Lawn in Central Park on Saturday, September 26th featuring Pearl Jam and Beyoncé along with Coldplay and Ed Sheeran. This year, the Festival will channel millions of global citizens lending their voices to shape the United Nation's new Global Goals, the road map to how the world can end inequality, ensure environmental stability, and end extreme poverty by 2030. For more information, visit globalcitizen.org.