Point Foundation (Point) will honor producer, showrunner, and writer Pete Nowalk with the Point Leadership Award at the organization's annual Point Honors gala in New York City, April 11.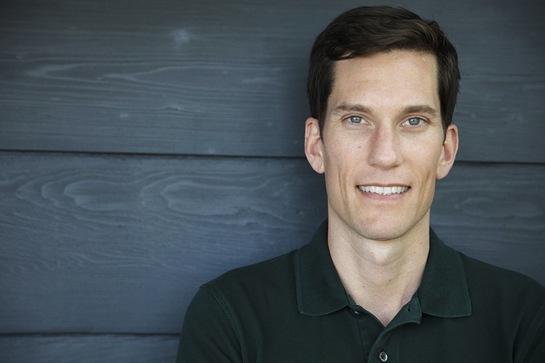 Point presents its Leadership Award to an individual who has achieved prominence in their professional career and unequivocally supports the lesbian, gay, bisexual, transgender and queer (LGBTQ) community.
Nowalk, whose additional producer credits include "Scandal" and "Grey's Anatomy," will receive the award April 11 at the Point Honors gala at the New York Public Library on Fifth Avenue. Point Foundation, the nation's largest scholarship-granting organization for LGBTQ students of merit, has used the grand setting of the library in recent years to present awards to Lena Dunham, Neal Baer, Jonathan Groff and Jeffrey Tambor.
"I'm in awe of the support and scholarship the Point Foundation offers to LGBTQ students," said Nowalk. "There's no better way to empower our future leaders than by helping them get the education they deserve. I'm honored to receive this award and look forward to celebrating the scholars and mentors who have my deepest admiration."
"As a writer and producer, Pete Nowalk is responsible for some of the most intelligent and authentic portrayals of gay characters on TV," said Jorge Valencia, Executive Director and Chief Executive Officer of Point Foundation. "He is an example for LGBTQ young people that if you are confident in yourself, dedicate time to your education, and you find allies who believe in you, it is possible to realize your professional and personal dreams."
Additional celebrity participation for the April 11 Point Honors event will be announced in the coming weeks. Some of Point's 85 current scholars and 217 alumni will be present at the event to share with the audience their inspiring stories about how they have overcome challenges to get their higher education degrees. Information about attending or supporting Point Honors is at www.pointfoundation.org/Honors2016.
Sponsors of Point Honors:

Presenting Sponsor: Wells Fargo

Premier Sponsors: HSBC, Janssen Pharmaceutical Companies of Johnson & Johnson

Principal Sponsor: Citi

National Media Sponsors: The Advocate and Pride.com

Local Media Sponsor: Gay City News