By Crystal A. Johnson on
Brooke Burke and other celebrities came out to rally attention to voting one week before election on Tuesday.
When asked about the importantance fans voting on for their favorite dancing duo on Dancing with the Stars, Burke – who is currently starring on the show – responded, " It makes a difference on the show when people do not vote in regards Dancing with the Stars, and more importantly it makes a difference when registered voters do not vote."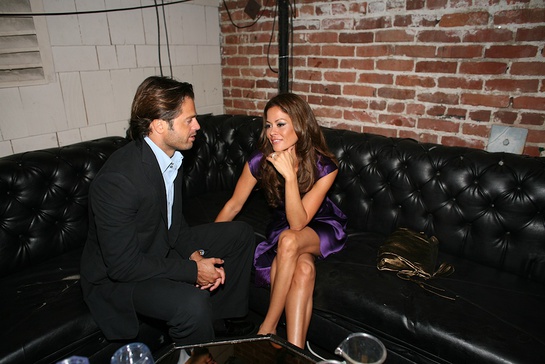 Fiance David Charvet (Melrose Place/Baywatch) graciously stood off the red carpet as Burke entertained questions from the press. Burke shared the message, "It is important to let you voice be heard through your vote. This is an important election."
Other celebrities on hand to support the Rock the Vote event hailed from reality TV and Daytime. Luenell Campbell of the new Comedy Network program the Chocolate News did the politically correct thing by showing her support for the Rock the Vote despite attaining stardom from the very politically incorrect hit film Borat.
The event was sponsored in part by the Reality Cares organization, which links reality stars with serving the community at large.
(Photo copyright Jeffrey Neal)